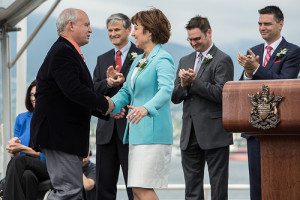 MEMBERS ONLY: Earlier this year Premier Christy Clark appointed the Hon. Bill Bennett to undertake a core review of government services. The review will ensure the B.C. Government is using its resources to the best of its ability to deliver on the priorities of British Columbians. The review, due to wrap up in December 2014, will aim at reducing red-tape and duplicative regulation surrounding government services.
Care providers within B.C. currently face complex, duplicative and costly https://bccare.ca/wp-content/uploads/2022/08/medcare-img22.jpgistrative and reporting systems. In an effort to aid Minister Bennett's review, the BCCPA is undertaking its own review of the continuing care sector and will provide key recommendations to Minister Bennett on how to reduce red-tape and over-lapping regulation.
Tasked with carrying out the BCCPA review are consultants Michael Izen and Rebecca Livernois. "We are looking to identify redundancies in regulation and make recommendations that would streamline https://bccare.ca/wp-content/uploads/2022/08/medcare-img22.jpgistrative and regulatory processes, as well as enhance quality of care," says Izen. "We are putting together a strategic response based on input from members of the continuing care community."
With the review process well underway, Izen and Livernois will be consulting with BCCPA members, and are also encouraging members who have encountered red-tape in the past to contact them directly. For those interested in offering input, please contact Rebecca Livernois at rlivernois@bccare.ca.
 +++
For more information on the province wide core review, visit the B.C. Government website.