Today is National Seniors Day in Canada. The following statement was issued by Minister Wong this morning:
October 1, 2013—The Honourable Alice Wong, Minister of State for Seniors, today issued the following statement in recognition of the third annual National Seniors Day: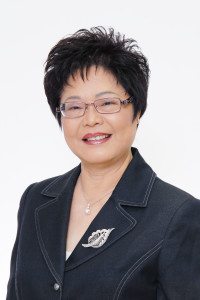 "Our government is proud to pay tribute to the seniors who have helped build our country and continue to make valuable contributions to our communities, workplaces and families.
As the Canadian seniors population continues to grow, our government remains committed to improving the well-being and quality of life of older Canadians through tax relief, improved services and by increasing available information and resources.
I encourage you to find your own unique way to celebrate the seniors in your life today. Perhaps make time to visit, or send a simple thank-you note to a senior you know, whether they be a family member, neighbour or friend.
However you choose to express your gratitude, the message that we value older Canadians will be heard and appreciated across the country.
Coinciding with the United Nations International Day of Older Persons on October 1, National Seniors Day in Canada provides an occasion for all of us to honour the seniors who enrich our lives."
For National Seniors Day celebration ideas, and for information about programs, services and benefits for seniors, visit www.seniors.gc.ca.