At The Lodge at Broadmead, staff and management go by a simple motto: A-MOP.
That is, the Anti-Psychotic Medication Optimization Program which was implemented in 2011 by the Broadmead Care's Medication Safety Advisory Committee. The program grew out of a broader medication optimization program begun years earlier.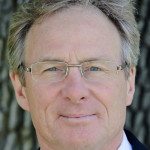 "Reducing medication usage and medication optimization has been a part of our culture and clinical practice for many years," said David Cheperdak, CEO of The Lodge at Broadmead. "It is part of our organization's ongoing commitment to exceptional care. High quality, person-centred dementia care requires a comprehensive care planning approach that includes non-pharmacological strategies and the use of anti-psychotic medications only after appropriate initial evaluation and ongoing monitoring. Both have been integral to the success of A-MOP." 
Developing Closer Relationships With Physicians
Cheperdak said something that has helped their medical staff has been the opportunity to work closely with physicians attending Broadmead Care residents.
"We've developed relationships with 10-12 physicians that we refer to as our Core Group. When I started working here nine years ago, we had about 135 physicians for 225 residents. We now have a team of about 12 physicians to care for almost 90 per cent of the residents," said Cheperdak.
The Lodge at Broadmead is able to work closely with the physician Core Group to develop and implement programs such as the A-MOP to provide the best medical care possible for their residents.
Nurse Practitioners Key To Success
Cheperdak said one more significant part of the process has been involving a nurse practitioner.
"The nurse practitioner is able to work very closely with physicians and patients, and also has helped, over time, to lead some of the work the clinical team did on A-MOP. That's another important element."
The A-MOP continues to guide the clinical team at Broadmead, and is resulting in significantly lower rates of anti-psychotic usage and lower doses when anti-psychotics are required. Fiona Sudbury, Broadmead's Director of Care, said, "The overarching goal of the A-MOP is to examine the use of atypical anti-psychotic medications and ensure that we are using these drugs in an optimal manner based on informed evidence."
Other A-MOP objectives include:
Identifying all residents receiving anti-psychotic drugs and critically reviewing the use of these medications via an audit and clinical reviewing process.
Developing a standardized process to ensure that all residents prescribed anti-psychotics have a documented rationale for the use of the medication and regular reassessments to determine whether the drug dosage could be lowered or discontinued altogether.
Establishing baseline data on use of anti-psychotic drugs at the facility and, where possible, reducing the utilization of these medications.
Supporting nurses and physicians in the use of critical thinking skills when https://bccare.ca/wp-content/uploads/2022/08/medcare-img22.jpgistering anti-psychotics. This is accomplished by increasing awareness of anti-psychotic medications, indications, potential side effects and non-drug interventions for behavioural and psychiatric symptoms.
Informing future policy/procedural review and development.
Broadmead completed and reported the results that included a number of recommendations, including:
All residents moving into the Lodge with a prescribed atypical anti-psychotic will have a clinical review completed by six weeks to determine whether the medication is still required. This may include behaviour mapping and a review of the care plan to ensure identification of non-pharmacological behaviour care strategies.
PRN atypical anti-psychotic prescriptions that have not been used for three months will be automatically discontinued. Any resident living at the Lodge who has an atypical anti-psychotic initiated will have a care plan developed to ensure consistent and daily monitoring for effect and side effect and a formal review after three months. If no behaviour of concern is noted there will be a trial dose reduction.
The care home's Medication and Safety Advisory Committee now reviews atypical anti-psychotic medication statistics every six months. In March 2013, only 22 per cent of residents had a prescription for an atypical anti-psychotic medication.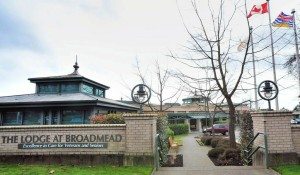 "Overall the A-MOP project has been highly successful in reducing atypical anti-psychotic prescriptions, and in particular, PRN-only prescriptions," said Cheperdak. "We are now a participant in the Ministry of Health / BC Medical Association's Polypharmacy Initiative and are building on MOP by increasing physician involvement in regular resident medical reviews.
The Lodge at Broadmead is a 229-bed residential care facility with 115 Priority Access Beds, 110 community beds and four respite care beds for veterans. Broadmead also operates a Veteran's Health Centre that provides health, social and recreational services for WWII veterans living in the community, as well as a residential program for 40 adults between the ages of 19 and 55 with disabilities. For more information, please visit their website.
– Written by freelance writer Benjamin Yong in part thanks to funding provided by WorkSafeBC.