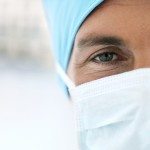 An arbitrator appointed by the BC Labour Relations Board has dismissed a grievance filed by the Health Science Professionals Bargaining Association. In an award dated October 23, 2013, Robert Diebolt, Q.C., ruled that the provincial flu shot policy for health care workers is reasonable and a valid exercise of employers' management rights. Diebold said that B.C. health care workers have a choice: get the flu shot or wear a mask during flu season. He stated:
"…health care workers do not have to immunize; they have a choice to immunize or mask during the influenza season. As to the mask, I am unable to characterize it as an invasive procedure. The Union also characterizes a mask as stigmatizing. I am unable to agree…. Finally, mandatory masking does restrict one's freedom of choice, but so do many workplace rules."
The Health Science Professionals Bargaining Association had filed the policy grievance on behalf of 16,000 health science professionals. 
The Canadian Press reports that Dr. Perry Kendall, the province's chief medical health officer, applauded the arbitrator's decision. "I think that this is good news because I think it's actually a win for patients and residents of long-term care facilities," Kendall said. The province's top doctor says he does not anticipate much active resistance to the policy in health care settings. He noted that last year, between 68 and 72 percent of B.C. healthcare workers were vaccinated against influenza.
A full copy of the arbitration decision is available on the HEABC website.