The final meeting of the 2013 Annual Conference Committee took place in late August. A big thanks to Doug Stickney, Mary McDougall, Isobel Mackenzie, Hendrik Van Ryk, Carla Gregor, Mary McDougall and Bob Attfield for their support and hard work over the last year. The event was a huge success and helps to fund a number of key association activities over the year.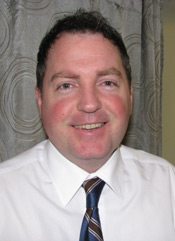 The 2013 committee had the opportunity to review all of the written feedback received at the conference. Based on that feedback, they made a series of recommendations to the 2014 Annual Conference Committee in order to make the event even better!
On September 19th, the BCCPA Board re-appointed Isobel Mackenzie and Hendrik Van Ryk to the 2014 Annual Conference Committee. They also appointed Michael Aikins from Glacierview Lodge on Vancouver Island.
"I'm pleased to be joining the committee and looking forward to putting on a great program in 2014," says Aikins. "We hope to incorporate as much of the delegate feedback into the upcoming planning process as possible."
One of the themes that emerged from the feedback was an interest in getting our commercial members more engaged. As a result, the Board has agreed to appoint a commercial member to the committee.
The first meeting of the 2014 conference committee will take place on Thursday, September 26th. We will report out more as details become available.