The Care to Chat speaker series would not be possible without the generous and important financial support of its sponsors. Care to Chat's platinum sponsor, Medical Pharmacies Group Limited, has been a longstanding partner of the BC Care Providers Association (BCCPA) over the years. Jeff Nider, regional manager of business development at Medical Pharmacies, says "we've been a valued partner with the BCCPA for many years and we're very pleased to be at the ground level when they're launching this exciting new series."
The gold sponsor is Rexall Specialty Pharmacy, which has been providing support to the BCCPA since the pharmacy's inception in 2006.
The BCCPA is also very pleased to have new member Coutts Pulver LLP as the Silver sponsor.
The inaugural Care to Chat session is at 12:00 p.m. on Thursday, November 7, 2013 at the Terminal City Club in downtown Vancouver. The Hon. Suzanne Anton, QC, Minister of Justice and Attorney General, will deliver opening remarks. The expert panel will be moderated by Rick Cluff, host of CBC's The Early Edition. Seating is limited, so be sure to purchase your ticket today. Learn more.
Care to Chat Sponsors:
Platinum

Gold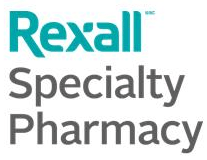 Silver

To learn more about other sponsorship and advertising opportunities with the BCCPA, please click here.