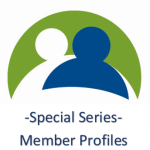 Over the coming months, the BCCPA will be profiling our members and helping to provide you with a better perspective of BC's care providers. In the first set of profiles, we delve more deeply into many family-owned and operated care homes. The first profile is on H & H Total Care Services located in the Fleetwood area of Surrey.
_____________________________________
Providing Care Becomes a Family Affair
H & H Total Care Services Inc. have built their reputation on bringing the personal strengths of each family member and their faith based values to various aspects of their company. The Van Ryk's have a diverse background of skills prior to their current position and interestingly the one thing their family members do not have is a background in medicine or nursing, commonly found with family run health care facilities. This unique perspective and background has allowed the family to draw on their strong people skills on several different levels.
Hank Van Ryk, the father and founder of H & H, began volunteering for a church run care facility while he was working in retail management. An opportunity presented itself for
Hank to manage a care facility and he felt a strong draw into the geriatric care field. He has never looked back.
"It's always very rewarding when you satisfy the clients that you have and that's what our whole philosophy was," Hank explains. "That's what our name is, Health and Happiness. To maintain your health as well as we possibly could and on top of that to try to keep them as content as we possibly could."
When Hank and his business partner decided to go their separate ways, he offered the position to his eldest son, Hendrik, who came on as his operating partner. In 1992 Hendrik joined his father and the pair made a conscious decision soon after that part of sustainable future was to acquire or develop new facilities and take their family company to a new and exciting level.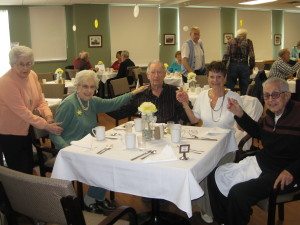 As the health care industry changed and geriatric care facilities began switching management from church groups and social circles to government funded models, this presented an excellent opportunity for growth. Although Hendrik began his career in sales, he got tired of selling a commodity and desired to work with something that was worthwhile and meant more to him. He makes the satisfaction of their teams a personal priority and believes that leading by example has led their company to such successes.
Hendrik focuses his time on the operational aspects of the company while his younger brother Andre, a chartered accountant, has joined the team as their Chief Financial Officer. Beginning his experience working in the care facilities while still in high school, Andre began by doing odd jobs such as painting rooms and pulling weeds. After completing college and working as an assurance and business advisor at a public chartered accounting firm, Andre felt the pull to bring his skills to the family business and invest in his father's legacy.
Andre focused on the growth and development of H & H to handle the corporate side of the business. The result is their ability to potentially acquire a new location and grow substantially with their current management team without compromising their primary focus of health and happiness.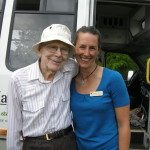 Of the four locations, H & H has only one that is unionized. The other three have incredibly high employee satisfaction and one took the steps to decertify last year.
"I think that indirectly speaks volumes in terms of the trust and the relationship you have with your staff," Hendrik explains. "If you can have that direct relationship without having a third party to step between, I believe that is a huge compliment to both the staff and us as an organization."
As two of the youngest owners of a care facility in the entire province, Andre and Hendrik have set their sights on affecting positive changes to a health care system in need of help.
Innovation Key to Success
"Our current system is in need of some innovative thinking and that is actually what drew me to it. I want to be a part of it," Andre explains. "I think we have the ability to make a lot of changes to the system and be a major player."
The family has goals of extending their care facilities to the community and optimizing more specialized care in a more accessible environment. This includes potential growth into the home care sector as well as taking their high standards and expectations and moulding a home care model to fill that need. As the population ages, the need for independent living and living at home will only increase. The brothers believe they can expand their current business from existing facilities and grow their company to fill this need.
"It is just a really good base for people that are providing care," explains Andre. "They can see it in the residential care, they can see it in the assisted living, and the quality of care really isn't very different, the location is different."
They are currently offering care within some of their facilities to young people with acquired brain injuries as well as making a Nurse Practitioner available a few days a week to the public. There are plans to grow the scope of care to include as many aspects as possible within the community. This will include facilities to offer bathing programs, entertainment, education and health programs.
"That will open up the doors again to the community because that will be something they can access as well," Hendrik explains. "A community is not necessarily within the four walls that we have in our building, it is our community from with which we live in."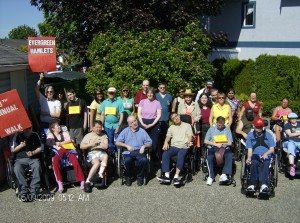 Father Becomes Inspiration to His Sons
Although Hank may only be active within the company now for special projects, he is the driving force behind the growth of H & H and a great inspiration to his sons.
"Our whole emphasis has been the health and happiness position of our company. Our care is conducive to each and every individual. We try to work out a program that is conducive to their health and welfare and well-being," said Hank.
The drive to help people has definitely passed through to Hendrik and Andre's children. With Hendrik's eldest daughter showing an interest in speech therapy or special education, the genuine connection to a life assisting people is present. Andre's eight-year-old son is an active visitor to the care facilities and accompanies his grandfather on his travels, and has already assured Hank he plans to take over the company.