Last week the BC Care Providers Association was notified that our application dating back to 2012 to establish a new continuing care safety association (SafeCare BC) has been delayed – yet again. In the spirit of openness and transparency, we have decided to provide you with a copy of the letter (click here) we forwarded to WorkSafeBC earlier today in response to this https://bccare.ca/wp-content/uploads/2022/08/medcare-img22.jpgistrative delay.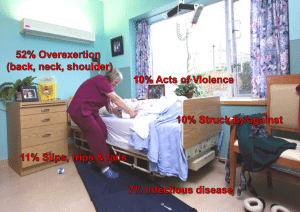 As you may recall, the BCCPA was encouraged by WorkSafeBC last year to submit an application to create SafeCare BC. The new safety association was intended to reduce the incidence and severity of workplace injuries.
After being advised the application would be delayed due to the provincial election, we have now been told it is on hold until at least this fall. It is our hope that upon reflection, WorkSafeBC will reconsider and approve the application at the next available opportunity.
If there are any new developments, we will be sure to post them on our website as soon as they become available. Please check back here regularly.