The Vancouver Sun published the following opinion piece today regarding the topic of seniors, dementia and the use of anti-psychotic medication. It was written by Heather Campbell, Director of Policy and Research for the BC Care Providers Association.
++++
With the number of dementia cases in B.C. expected to increase 47 per cent by 2026, the residential care sector is acting upon the urgent need to collectively reduce the overreliance on anti-psychotic drugs.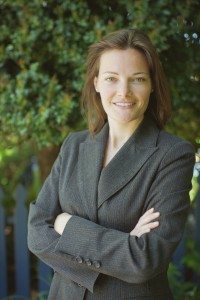 In 2012, the B.C. Care Providers Association invited residential care homes across the province to share their stories about how they are proactively finding and implementing safe non-pharmaceutical alternatives. The result was a user-friendly guide, released in June 2013, highlighting the best practices of seven care homes that successfully reduced their use of antipsychotics.
The symptoms of dementia can be distressing for both the person with dementia and their caregiver. People with dementia can become confused, aggressive and agitated. Some are restless and repeat behaviours. Others scream. They can become depressed and anxious. Some might wander or have disturbed sleep. While antipsychotics are sometimes needed to help reduce these symptoms, it is generally agreed that they should be used with caution, and where possible, as a last resort.
Too many of us, however, have watched our aging parents live their final years in a chemical straitjacket – slumped in a wheelchair heavily sedated by anti-psychotic drugs.
While these medications can be a quick fix for health care professionals managing the aggressive and restless behaviours of dementia, they are not the preferred solution. Antipsychotics not only strip seniors of their quality of life, but they also put the elderly at an increased risk of falls, hip fractures, stroke, heart attack and death.
The outlook had been particularly dire for B.C. seniors with dementia. Statistics showed in 2011 that B.C. had higher rates of antipsychotic drug use in residential care settings than other provinces, and that B.C.'s use of antipsychotic drugs had been increasing – from 37 per cent in 2001-02 to 47 per cent in 2006-07 to 50.3 per cent in 2010-11.
This escalating usage is partly a result of growing numbers of persons with dementia in residential care. It also reflects a significant challenge facing care homes: seniors with dementia are frequently discharged from hospital into residential care already on antipsychotics.

Through safe and effective non-pharmaceutical alternatives, residential care homes have been stopping distressing behaviour from escalating. It's affectionately referred to as a "hugs, not drugs" approach. Rather than turning to pills, staff have been able to manage the early signs of agitation by distracting residents – sometimes with something as simple as a piece of toast or cup of tea.
The key is to provide person-centred care, through developing an individualized care plan that takes into account the senior's life history, interests, culture, and personality. One male resident, for example, refused to sit down at meal time. Staff was puzzled. It didn't make sense that he was being so difficult, as he was a true gentleman. It turned out he was being just that. His wife confirmed that he would never sit down if a lady was standing. His so-called difficult behaviour was easily eliminated when staff starting sitting down first.
Other non-pharmaceutical alternatives include aroma, music and pet therapy. The calming effects of music therapy can be particularly helpful at bath time, which can be quite stressful for the person with dementia, as well as their caregivers.
Families can play an important role in helping staff develop targeted interventions, which may include looking through an old family photo album or playing some favourite songs.
The strategies implemented by B.C.'s residential care sector have laid a strong foundation for continued progress. Some homes have reduced their antipsychotic drug use by over 50 per cent and one has maintained its rate of use at below five per cent of residents. Through these initiatives, residential care providers are proactively ensuring their homes are safe and respectful places for residents, staff and visitors.
The continuing care sector's movement to reduce antipsychotic drug use continues to gain momentum, as more collaborative opportunities emerge. Recently, the B.C. Patient Safety and Quality Council launched its Call for Less Antipsychotics in Residential Care (CLeAR). CLeAR is a province-wide, voluntary initiative that aims to reduce antipsychotic drug use in residential care by 50 per cent by Dec. 31, 2014. Participants can join as an action and improvement team, organizational partner or individual member. They will share resources, receive coaching, participate in local, regional and provincial learning activities, and be supported by mentors who will provide quality improvement and clinical expertise. Participants will also learn from other initiatives in Canada and across the globe.
Residential care homes are in the quality-of-life business. By promoting and investing in personalized care through sector-driven solutions, B.C. residential care homes have created a model of care delivery that enhances seniors' health, safety and dignity.
Heather Campbell is director of policy and research with the B.C. Care Provider Association.
++++
To view the BCCPA's Best Practices Guide for Safely Reducing Anti-Psychotic Drug Use in Residential Care, or a couple of YouTube videos that accompany it, click here.