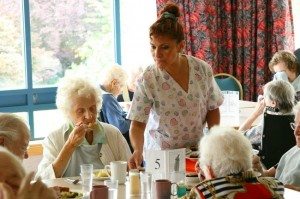 Vancouver, B.C. (May 1st, 2013): With only a couple of weeks left before the provincial election, over 220 attendees will be at the 36th Annual BC Care Providers conference held in Whistler from May 5 to May 7. The theme for this year's conference is "Putting Seniors First".
"Our members represent the majority of contracted community service care providers who provide essential support services to some of our most vulnerable residents," says Daniel Fontaine, CEO for the BC Care Providers Association (BCCPA). "Each and every day our members are innovating and finding better ways of delivering high quality seniors care while providing the best value possible for every tax dollar invested."
"With forecasts predicting BC's seniors population will more than double by 2036, it is essential government build upon the partnerships they've developed with all of our members," says Fontaine.
The keynote speaker at the conference this year will be Jeffrey Simpson, author of Chronic Condition: Why Canada's Health-Care System Needs to be Dragged into the 21st Century.
Delegates will also have a chance to hear from Vaughn Palmer, Vancouver Sun political columnist. He will be hosting a special panel discussion with former Health Ministers George Abbott (BC Liberal) and Penny Priddy (BC NDP).
Colin Busby, senior policy analyst with the C.D. Howe Institute, will also provide some insight into how BC compares to other provinces when it comes to investments in seniors care.
"We have a great lineup of speakers and sessions that are sure to be of interest to everyone working in the continuing care sector," says Mary McDougall, President of the BCCPA. "This year's conference is a great place to network, share ideas and learn more about the latest innovations taking place on the front-line."
About BCCPA: The BC Care Providers Association has represented non-profit, denominational and privately-owned seniors care providers for over 35 years. We have over 230 residential care, assisted living, home support and commercial members across British Columbia.
Our members care for over 11,000 seniors each day in residential care and assisted living, and an additional 10,000 each year through home support.
Click here for a complete backgrounder on the BCCPA event.