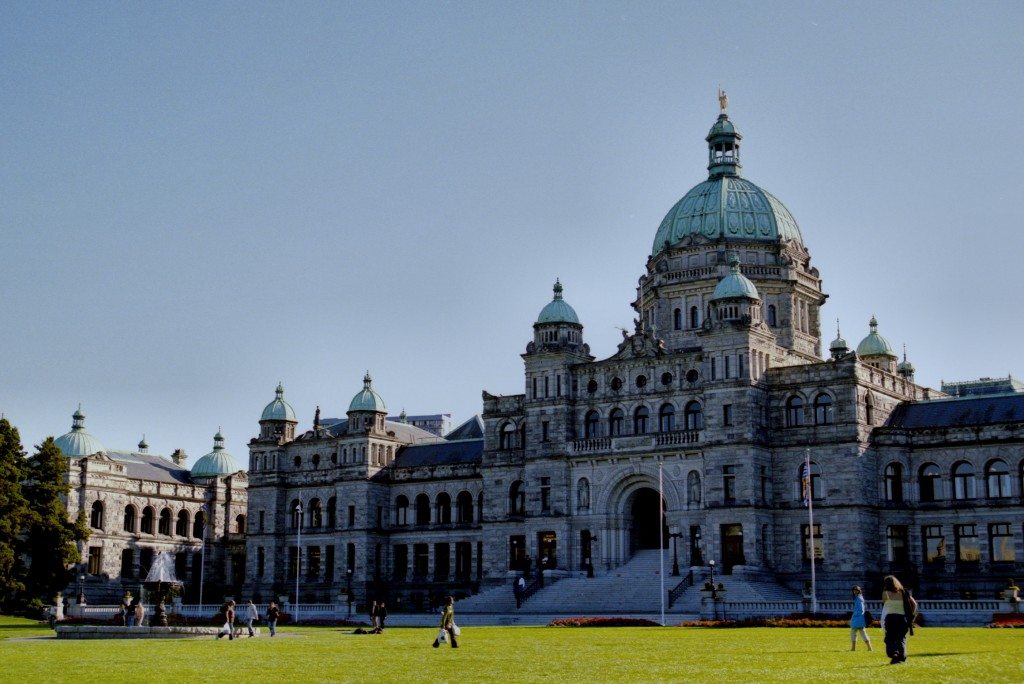 British Columbia was cited in a recent C.D. Howe Institute as one jurisdiction helping to keep the cost of elder care in check
Unlike many other provinces in Canada, the cost of elder care is actually decreasing in B.C. In a recent report, The CD Howe Institute — a Canadian non-profit policy think tank — credits factors like reduced public spending in nursing homes and residential facilities and BC Fair Pharmacare as the cause.
Colin Busby, senior policy analyst at CD Howe and also a co-author of the aforementioned report, says a big change occurred in 2001 to 2003 when there was a change in Pharmacare policy.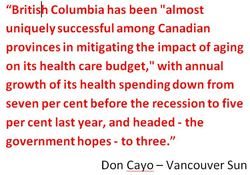 "The shift from an age-based drug program — for those aged 65-plus — to a strictly income-based drug plan would have notably resulted in more seniors contributing greater private costs for drugs," says Busby.
More privatized spending equals less strain on the government budget — the same theory goes for higher private charges for nursing home care in the province, which Busby says has contributed to the lower-age spending profile in health. This may partly explain why the report states provincial expenditures per person by age has declined significantly since 1998. How significantly? Just 15 years ago, the cost was approximately $31,000 for seniors 90 years and older. Now it's $19,000.
In a comparison to the rest of Canada, the report also identifies B.C. spending less on hospital and drugs than other provinces, but more on "public health." That encompasses things such as health promotion activities and community mental health programs — investments that CD Howe believes could also be contributing to the relatively low per-person health costs, and says other provinces can emulate.
Busby will be speaking at this year's British Columbia Care Providers Association Annual Conferencewhere he will expand further on the subject of managing the cost of health care in an aging economy.
– written by Benjamin Yong
For more information on this story, you may also want to read an opinion piece from Don Cayo in the Vancouver Sun.