Thank you for your interest in the BC Care Providers Association's request for speaker's (RFS) process. The RFS process is currently closed, and will reopen in fall 2017.
If you have any questions about the process, you may contact Michael Kary, Director of Policy and Research, at michael@bccare.ca, or for information about our previous RFS processes, please see below.
Request for Conference Speakers  – 2017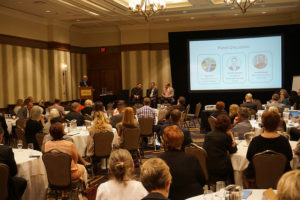 The theme for the BCCPA's 2017 conference was 'Providing 40 Years of C.A.R.E: Collaboration, Achievement, Research and Excellence' and featured 20 workshops and panels. Speaker sessions were organized into several streams, including Residential Care, Workplace Health and Safety, and a mixed stream of Home Care & Support, Assisted Living, and Faith-Based Care.
Presentations took the form of panel discussions and workshops, and were between 45 to 60 minutes in length. Preference was given to presentations that were interactive, engaging, and provided practical solutions to current challenges in the continuing care sector. To view the presentation materials from our 2017 speakers, please click here.
BCCPA and non-BCCPA members were eligible to submit a proposal. Applicant speakers were required to register for the conference at their own expense at the reduced speaker rate of $640.
Speakers were required to submit their workshop proposals by January 16, 2017. To view the submission requirements from 2017, please click here. 
Please note that submission requirements for Conference 2018 may vary.
Care to Debate – 2017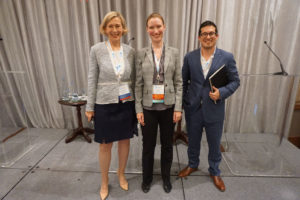 The BCCPA held its first ever Care to Debate event on May 30, 2017 at its Annual Conference in Whistler, BC. The Care to Debate was a fun and interactive contest that was held to identify the number one motion regarding how to improve Seniors Care in Canada. The contest was open to all members of the public, including BCCPA members, sponsors, and students.
Three individuals were selected to outline their motion in front of all delegates at the Annual Conference, including a 15-minute in-depth round, and a 20-minute rapid fire round. To learn more, click here. 
To apply, applicants filled out the motion template (Word Doc), which included background information and details on the motion proposed, as well as reasons why it should be selected as the top motion. Debaters were required to submit their motions by March 17, 2017.
Please note that submission requirements for future Care to Debate events may vary.
 SafeCare BC Safety Den – 2017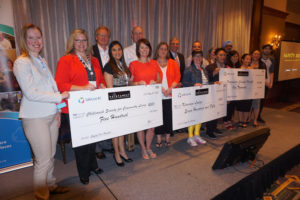 The 2nd Annual SafeCare BC Safety Den – with prizes sponsored by Points West AV – was held on May 29, 2017 at the BC Care Providers Conference in Whistler. This exciting content was held to highlight safety innovations in the home health and continuing care sector, and contestants were asked present their ideas to reimagine injury prevention.
To apply, contestants were asked to highlight their safety innovation in a one minute video or 250 words or less. The deadline to submit was April 21, 2017.
Four finalists were chosen to compete in this event where they presented their safety innovations to our panel of safety judges. To learn more, click here.
Please note: the application process for future Safety Den submissions may differ.