About the Conference
The BC Care Providers Association (BCCPA) 41st Annual Conference is being held on May 27 to 29, 2018 at the Fairmont Chateau in Whistler, British Columbia.
The 2018 Annual Conference theme, Shift Happens! will zoom in on the global shift in the model of care from acute to home and community.
Shift Happens! will explore best practices and new models of care, and highlight how a culture of innovation through new technologies and person/resident-centered care can preserve quality of services, access to services and equity of health outcomes throughout the continuing care sector.
Our 2017 conference was a great success with over 500 delegates attending the event including key health care experts such as Dr. Danielle Martin, Acclaimed Physician and Health Care Expert, as well as Dr. Samir Sinha, Director of Geriatrics at Mount Sinai and the UHN Hospital. This is a must attend event for the continuing care sector and its stakeholders!
Presentation Proposal
The BCCPA is now accepting applications for presenters for its 2018 Annual Conference in Whistler.
Please submit your entire abstract proposal and speaker information, including bio and headshot(s)by no later than January 15, 2018
You may submit more than one proposal. You will be allotted approximately 60 minutes of presentation time.  Presentations may take the form of a panel discussion or workshop session. Other formats may also be considered. Please indicate what stream best represents your presentation (i.e. Residential Care, Home Care / Support, Workplace Health & Safety etc.). Please outline how you will ensure your presentation is interactive and engaging, as well as what the learning objectives will be for conference delegates.
Presentation Materials Due
Please send the final version of your presentation via email to Ravin Singh at ravin@bccare.ca by May 4, 2018; alternatively, large files, including videos, may be sent via Dropbox or WeTransfer. Presentations, as well as additional materials, will be made available to conference delegates in advance through the BCCPA's conference app. The BCCPA also requires you to bring all presentation materials on a USB drive as a back-up. We prefer that you use our conference laptop for your presentation to reduce the risk of technical problems.
Conference Registration
If an abstract proposal is accepted, individuals agree to register for the Conference. Conference speakers will be eligible for the discounted Speaker rate of $625 (regular $1500). Substitutions for presenters can be made at any time by emailing cathy@bccare.ca.
Out-of-pocket Expenses & Hotel Accommodation
The BCCPA is unable to cover expenses for those presenting at the conference, such as those expenses for delegate fees, developing handouts, travel, or accommodation. However, the BCCPA is pleased to be able to provide our speakers with deeply discounted accommodation rates at the Fairmont Chateau in Whistler, which can be accessed here. Please ensure to book your hotel accommodation well in advance, as rooms in Whistler fill up quickly.
Guests may also call the In-House Reservations Department at 1-800-606-8244 to make their reservations. Callers should identify themselves as being with the BCCPA Conference or group code 0518BCCA_001 in order to receive the group rates. These discounted rates are available until April 26, 2018 and are limited – so book early to avoid disappointment!
If you should require assistance booking your hotel, please contact Cathy Szmaus, Director of Events and Administration, at cathy@bccare.ca.
Questions should be Directed to:
Michael Kary
Director of Policy and Research
BC Care Providers Association
Email: michael@bccare.ca
Tel: (604) 736 4233 ext 228
Cathy Szmaus
Director of Events and Administration
BC Care Providers Association
Email: cathy@bccare.ca
Tel: (604) 736 4233 ext 226
Important Dates
| | |
| --- | --- |
| Abstract Submission Deadline: | January 15, 2018 |
| Conference Registration Opens: | February 1, 2018 |
| Early Bird Registration Deadline: | March 31, 2018 |
| Presentation Materials Due: | May 4, 2018 |
Care to Debate – 2017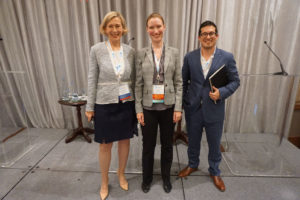 The BCCPA held its first ever Care to Debate event on May 30, 2017 at its Annual Conference in Whistler, BC. The Care to Debate was a fun and interactive contest that was held to identify the number one motion regarding how to improve Seniors Care in Canada. The contest was open to all members of the public, including BCCPA members, sponsors, and students.
Three individuals were selected to outline their motion in front of all delegates at the Annual Conference, including a 15-minute in-depth round, and a 20-minute rapid fire round. To learn more, click here. 
To apply, applicants filled out the motion template (Word Doc), which included background information and details on the motion proposed, as well as reasons why it should be selected as the top motion. Debaters were required to submit their motions by March 17, 2017.
Please note that submission requirements for future Care to Debate events may vary.
SafeCare BC Safety Den – 2017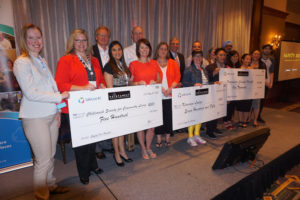 The 2nd Annual SafeCare BC Safety Den – with prizes sponsored by Points West AV – was held on May 29, 2017 at the BC Care Providers Conference in Whistler. This exciting content was held to highlight safety innovations in the home health and continuing care sector, and contestants were asked present their ideas to reimagine injury prevention.
To apply, contestants were asked to highlight their safety innovation in a one minute video or 250 words or less. The deadline to submit was April 21, 2017.
Four finalists were chosen to compete in this event where they presented their safety innovations to our panel of safety judges. To learn more, click here.
Please note: the application process for future Safety Den submissions may differ.