Daniel Fontaine, Chief Executive Officer
Daniel has an extensive background working in the non-profit and private sectors, as well as government. A graduate of the University of Manitoba in political science, Daniel went on to become one of B.C.'s most sought after political advisors and campaign organizers, working closely with provincial Cabinet ministers, a Vancouver mayor as chief of staff, and a leading Canadian academic.
A frequent guest on television news and radio talk show panels, Daniel is also a former political columnist with 24 Hours Newspaper.
Daniel has served on a number of boards including as a Director for Douglas College and on the BC College of Psychologists from 2004-2010. He currently serves on the Board of SafeCare BC and an advisory committee for the Mayor of New Westminster, B.C.
In 2012, Daniel was awarded the Queen's Diamond Jubilee Medal for public service. He and his wife Andrea and their son reside in the historic Queen's Park neighbourhood where Daniel volunteers for the local youth hockey league. dfontaine@bccare.ca


Mike Klassen, Vice President Communications and Stakeholder Relations
Mike is a seasoned communications and public affairs advisor who has worked with the government, non-profit and private sectors. Recent assignments include serving as Executive Director of the BC Wine Appellation Task Group, an independent industry advisory board with a mandate from the British Columbia Minister of Agriculture. Mike is credited with leading a comprehensive industry consultation that resulted in recommendations for regulatory reform in the wine sector.
As Director of Provincial Affairs, British Columbia, for the Canadian Federation of Independent Business, Mike was recognized by Vancouver Sun business columnist Don Cayo for excellence in advocacy, citing his 'clear and credible' campaign leading a coalition of nine business organizations. He was also recognized with the 2014 Terry Biggar Award for his leadership on this advocacy campaign.
Mike serves on several boards including as the President of the board of trustees for PAL Vancouver, and formerly as a director on the BC Small Business Roundtable, and as Vice-Chair of the Vancouver City Planning Commission. He is a dedicated community volunteer, husband, and parent of a teenage daughter. mklassen@bccare.ca
Michael Kary, Director of Policy and Research
Michael brings with him over ten years of impressive health policy experience and a solid educational background including a Master's of Public Administration from Queen's University.
Prior to joining the BC Care Providers Association, Kary spent the past six years as a Senior Policy Analyst with the IGR Branch and Seniors Directorate of the BC Ministry of Health. Kary's impressive work advancing seniors' issues have led to key IGR policy development in areas such as pharmaceuticals, sustainability, health human resources and wait times.
Prior to his work with the BC Ministry of Health, Michael held the position of Intergovernmental Policy Advisor and Acting Senior Advisor Federal-Provincial Relations with Alberta Health and Wellness.
When Michael is not championing high profile seniors reports or conducting leading edge research, he remains a long-time volunteer with the Vancouver & Fringe Festivals supporting local theatre and arts. michael@bccare.ca
Cathy Szmaus, Director of Events and Administration
Cathy has an extensive background in retail management and customer service, along with experience organizing political events at both the municipal and provincial levels. Before joining the Association, Cathy worked as a freelance writer and wrote a number of popular care provider profiles. She holds a Bachelor of Arts (English Literature) and a post graduate diploma in Art History from the University of British Columbia.
Cathy lives in Dunbar, where she can be found gardening or watching her teenage daughter compete in Cross Country events. cathy@bccare.ca
Lara Croll, Policy Analyst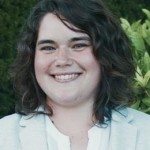 Originally from Abbotsford, Lara Croll has a Masters of Public Policy from Simon Fraser University, and an undergraduate degree in Economics. Prior to joining the BCCPA team, Lara interned for the BC Care Providers in 2014, as well as working in the customer service industry for eight years.
On weekends, Lara enjoys swimming, pottery, and volunteering for Watari Counselling and Services Society. lara@bccare.ca
Lily Nguyen, Administrative Assistant & Membership Services
Born and raised in Vancouver, Lily holds a Bachelor of Business Administration in International Business Management, and Diplomas in Business Management and Fashion Marketing.
Prior to joining BCCPA, Lily worked on contract with SafeCare BC as a Special Project Coordinator supporting the organization's expansion to the home support sector. She has also worked on several consulting projects for some of Vancouver's favourite local businesses, published a research booklet on human rights, and has worked in the customer service industry for over 10 years.
In her spare time, Lily can be found travelling, attending concerts, crafting, watching documentaries, and petting random dogs. lily@bccare.ca