Daniel Fontaine, Chief Executive Officer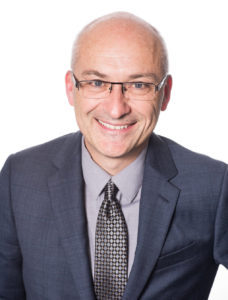 Daniel has an extensive background working in the non-profit and private sectors, as well as government. A graduate of the University of Manitoba in political science, Daniel went on to become one of B.C.'s most sought after political advisors and campaign organizers, working closely with provincial cabinet ministers, a Vancouver mayor as chief of staff, and a leading Canadian academic.
A frequent guest on television news and radio talk show panels, Daniel is also a former political columnist with 24 Hours newspaper.
Daniel served on the Board of Directors for Douglas College, and the BC College of Psychologists from 2004 to 2010. He currently serves on the board of SafeCare BC, and an advisory committee for the Mayor of New Westminster, B.C.
In 2012, Daniel was awarded the Queen's Diamond Jubilee Medal for public service. He, his wife Andrea and their son reside in the historic Queen's Park neighbourhood where Daniel volunteers for the local youth hockey league. dfontaine@bccare.ca

Mike Klassen, Vice President Communications and Stakeholder Relations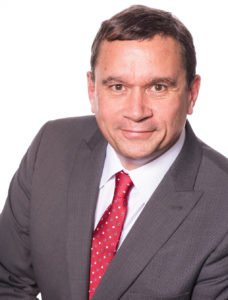 In addition to his duties at BCCPA, Mike is also President of the board of trustees for PAL Vancouver, a non-market housing development for members of the arts community. Other board positions held by Mike include as a director on the B.C. Small Business Roundtable, and as Vice-Chair of the Vancouver City Planning Commission.
As the Executive Director of the BC Wine Appellation Task Group, Mike was credited with leading a comprehensive industry-wide consultation that resulted in the largest and most successful plebiscite to adopt regulatory reforms in the B.C. wine sector's history.
As BC Director for the Canadian Federation of Independent Business, Mike was recognized by Vancouver Sun business columnist Don Cayo for excellence in advocacy, citing his 'clear and credible' campaign leading a nine-member business coalition challenging costly 'producer pay' regulations. Mike later received a Terry Biggar Award for his leadership on this campaign.
He is a dedicated community volunteer, husband, and parent of a teenage daughter. mklassen@bccare.ca
Michael Kary, Director of Policy and Research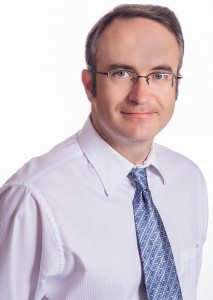 Michael brings with him over ten years of impressive health policy experience, and a solid educational background including a Master's of Public Administration from Queen's University.
Prior to joining the BC Care Providers Association, Kary spent the past six years as a Senior Policy Analyst with the IGR Branch, and Seniors Directorate of the BC Ministry of Health. Kary's impressive work advancing seniors' issues have led to key IGR policy development in areas such as pharmaceuticals, sustainability, health human resources and wait times.
Prior to his work with the BC Ministry of Health, Michael held the position of Intergovernmental Policy Advisor and Acting Senior Advisor Federal-Provincial Relations with Alberta Health and Wellness.
When Michael is not championing high profile seniors reports or conducting leading edge research, he remains a long-time volunteer with the Vancouver & Fringe Festivals supporting local theatre and arts. michael@bccare.ca
Cathy Szmaus, Director of Events and Administration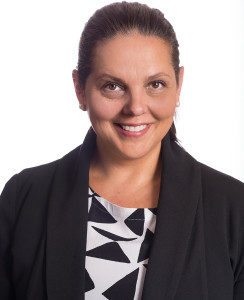 Cathy has an extensive background in retail management and customer service, along with experience organizing political events at both the municipal and provincial levels. Before joining the Association, Cathy worked as a freelance writer and wrote a number of popular care provider profiles. She holds a Bachelor of Arts (English Literature) and a post graduate diploma in Art History from the University of British Columbia.
Cathy lives in Dunbar, where she can be found gardening or watching her teenage daughter compete in Cross Country events. cathy@bccare.ca
Snezana Ristovski, Director of Programs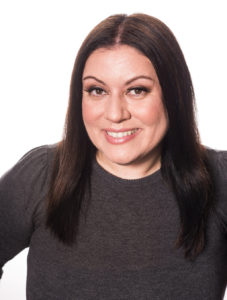 Snezana graduated from York University with a Specialized Honours in Public Policy & Administration as well as a Bachelor in Education. Snezana started off her career in the banking and insurance industries specializing in business analysis, project leadership, process reengineering, continuous improvements, managing operations and organizational change which lead her to a new-found passion in helping people develop, feel cared for, valued and respected as a people manager. Snezana then went on to attain her Chartered Professional in Human Resources (CPHR) designation.
In her personal time, Snezana likes to take local road trips, adventure on hiking trails, travel abroad, pick up a few new dance steps, and play board games with family. snezana@bccare.ca
Rebecca Morris, Manager of Public Affairs (Home Care & Assisted Living)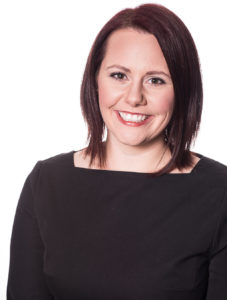 Rebecca Morris is passionate about making BC better for seniors, and is committed to focusing on the issues and opportunities that face the home care and assisted living sectors.
Rebecca comes to the BC Care Providers Association from the Alzheimer Society of B.C. where she spent five years in a variety of roles, including leading the development and launch of the Society's Dementia-Friendly Communities initiative and managing the Advocacy & Education Department. Prior to that she completed her Master of Arts degree in Sociology, with a focus on health and aging, at the University of Victoria.
When Rebecca isn't working she enjoys hiking, travelling and reading. rebecca@bccare.ca
Justine Hall, Manager of Partnership Development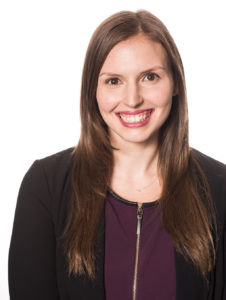 Justine brings with her a wide range of policy and stakeholder relations experience, including working as a policy analyst for the federal government. She served as Junior Political Advisor for the Permanent Mission of Canada to the United Nations, and negotiated on behalf of Canada at the UN in New York.
Justine holds a Master's in Public and International Affairs from the University of Ottawa, and a Bachelor of Arts from Simon Fraser University.
She has lived in Vancouver, Paris, Ottawa and New York, and recently returned home to Vancouver. In her spare time, she likes to travel, be outdoors, and stay active. justine@bccare.ca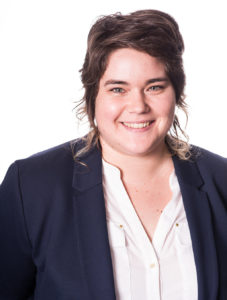 Lara Croll, HHR Analyst
Originally from Abbotsford, Lara Croll has a Master's in Public Policy from Simon Fraser University, and an undergraduate degree in Economics. Prior to joining the BCCPA team, Lara interned for the BC Care Providers Association in 2014, as well as working in the customer service industry for eight years.
On weekends, Lara enjoys swimming, pottery, and volunteering for Watari Counselling and Services Society. lara@bccare.ca
Ravin Singh, Policy Analyst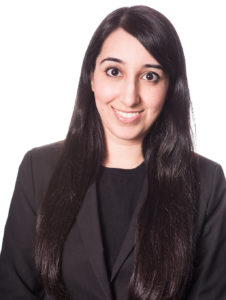 Ravin previously worked in Property Management before spending a year and a half in the United Kingdom (UK). During her time in the UK, Ravin was working towards a postgraduate specialization in Health Management at the University of London. While she was a student, she conducted research at the university and strategized with entrepreneurs wanting to propel their innovations into the market. In addition, Ravin has previous experience in BC's health system working as a Coordinator for a leading private health care company as well as volunteering for Vancouver Coastal Health. Ravin is also a graduate from Simon Fraser University having completed a Bachelor of Health Sciences.
When not working, Ravin enjoys spending her free time listening to music, volunteering, and reading. ravin@bccare.ca
Rumana D'Souza, Digital Media & Communications Coordinator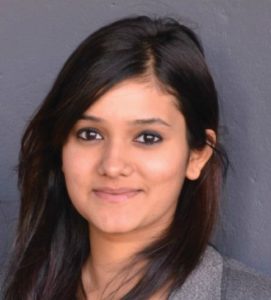 Rumana graduated from the Indian Institute of Journalism & New Media in 2013 before working as a staff writer for the Akshaya Patra Foundation, a non-profit that provides free meals to schoolchildren in India, and the Times Group, India's largest media organization. She moved to Vancouver in 2015 to further her career in digital media and communications.
Rumana is deeply passionate about healthcare, and has written news features on mental health and the opioid crisis for news outlets such as VICE and the Vancouver Courier.
Away from her desk, she enjoys cooking, reading big, engrossing novels, and exploring the city she now calls home. rumana@bccare.ca
Pamela Eng, Programs Coordinator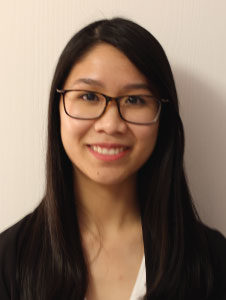 Pamela is a co-op student in her third year at Simon Fraser University majoring in Health Science and minoring in Gerontology. She has an Associate of Arts in Health Science and a Citation in Foundations in Health Science from Langara College.  Pamela previously studied nursing at Langara College and was an executive member of the Canadian Student Nurses' Association (CNSA).  During her clinical care, Pamela developed a large interest in health promotion and prevention and made the change from nursing.
Pamela brings her client experience and service skills from Mark's Work Wearhouse as an Instore Business Account Coordinator, Shipper/Receiver and as a Sales Associate. In her spare time, she enjoys gardening with her grandmother, baking cookies and swimming. pamela@bccare.ca
Lily Nguyen, Administrative Assistant & Membership Services
Born and raised in Vancouver, Lily holds a Bachelor in International Business Management, and diplomas in Business Management and Fashion Marketing. She is currently working on obtaining her Project Management Professional Certification.
Prior to joining BCCPA, Lily worked on contract with SafeCare BC as a Special Project Coordinator supporting the organization's expansion to the home support sector. She has also worked on several consulting projects for some of Vancouver's favourite local businesses, and published a research booklet on human rights with the Senate of Canada.
In her spare time, Lily can be found travelling, attending concerts, crafting, watching documentaries, and petting random dogs. lily@bccare.ca
Danielle Just, Executive Assistant & Board Secretariat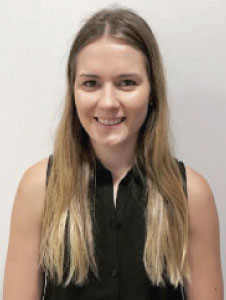 Danielle recently completed her Masters in Health Leadership and Policy from the University of British Columbia, with a major in Seniors Care. Danielle has an academic background in Kinesiology from the University of Western Ontario.
Danielle's previous work experience is within the field of older adult recreation, in both community and assisted living settings. Danielle is very passionate about seniors care and hopes to learn a great deal about the sector while working with SafeCare BC.
Danielle is a passionate runner, and in her spare time she enjoys running the Vancouver seawall, and training for upcoming city marathons. danielle@bccare.ca