Supporting the seniors "in-between" – why assisted living is important for B.C. seniors
By Rebecca Morris
Manager Public Affairs for Assisted Living and Home Care
Much of our time last fall was spent hearing from assisted living providers across the province. We heard from BCCPA members, and non-members about what challenges they were facing in assisted living, what changes providers have seen and where they saw opportunities (we will continue this dialogue on January 31). But we also heard about what makes assisted living special.
Assisted living emerged from a need to support people in B.C., predominantly seniors, who were no longer able to live independently, but were not ready to live in a care home. This group has sometimes been referred to as the seniors "in-between".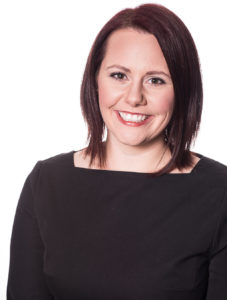 Take Emma (not her real name), for example. Emma was introduced to us on a tour of an assisted living home in the Fraser Valley. During our site visit Emma welcomed us warmly into her suite. Sociable and kind hearted, Emma showed us photos of her family, spoke well of the staff and told us about that there was always "plenty to do".  She thanked us for visiting and said goodbye.
Upon leaving Emma's suite the owner of the home let us know that Emma, who could not recall the operator's name, had been a family friend for over thirty years. Her dementia had progressed to the point where it was no longer safe for her to continue to live alone, even with the support of her family.
Certainly, assisted living provides seniors like Emma with the opportunity to receive support with meals and medications, but it also offers something much more unique. It enables seniors to experience a social model of care, which for many assisted living homes is as much a philosophy as it is any one thing that a care home or its staff does.
For Emma, a social butterfly, assisted living provides her with the opportunity to live the best quality of life through things like planned activities and social dining experiences, but also by supporting her in maintaining as much of her independence as possible.
Assisted Living Forum — January 31st
On January 31 BCCPA will hold a forum on assisted living. This half day session will run from 9 – 12:30 p.m. on January 31, 2018 and will include a morning of panel presentations. Presentations on topics such as infrastructure and staffing will be followed by roundtable style breakout sessions, and by a survey for attendees who would like to participate remotely.
BCCPA looks forward to hearing from AL providers about and about the opportunities which changing legislation may present to the organizations providing publicly funded assisted living in B.C. and how the sector can best meet the needs of today's A.L. clients. If you are an AL provider interested in participating in person or via teleconference, email rebecca@bccare.ca.