BC Care Providers Association appoints four new board members
At its Annual General Meeting on October 6th, BC Care Providers Association elected four new board members, and welcomed back the existing Board of Directors.
"Our new board members have an impressive range of experience in continuing care, education, business management, and health care, which makes them strong additions to the current Board of Directors," says BCCPA CEO Daniel Fontaine.
"We extend a warm welcome to the new board members, and look forward to working with them to realize BCCPA's goals and initiatives," he adds.
BC Care Providers Association is pleased to announce the appointment of Becky Marlatt, Gavin McIntosh, Lenore Pickering and Erroll Hastings to its Board of Directors.
Becky Marlatt
VP, Operations at Sienna Senior Living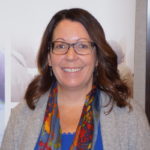 Becky has been a leader in the healthcare field for 11 years, with a focus on building work environments where everyone is treated with dignity and respect.
She values team members' unique talents, and with strong engagement and motivation, her team delivers exceptional care to residents every day.
In her current role, she has the privilege of providing leadership to eight care communities, encompassing supportive housing, assisted living, complex residential care services, hospice/palliative care services, acquired brain injury services, and mental health and substance use programs.
Prior to working in healthcare, she worked in human resources and employment services with youth, aboriginal groups, and persons with disabilities.
She holds an M.A. in Leadership with a health specialization from Royal Roads University.
Gavin McIntosh
Director of Administration and Development, The Care Group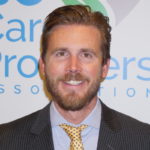 Gavin has a passion for quality care and developing great care providers. He has strong relationships with his colleagues in local Health Authorities, and works to build partnerships in care.
Gavin currently sits on the BCCPA's Emerging Issues Committee. He is a past Board Member of the Health Employers Association of BC, and past Board Chair of Downsview Services for Seniors in Toronto.
Prior to joining The Care Group, he worked as a Director with PricewaterhouseCoopers LLP in Toronto and Vancouver.
Lenore Pickering
CEO, Hawthorne Seniors Care Community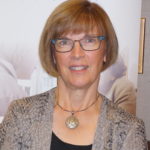 Lenore leads a dedicated team of professionals who share an overarching commitment to person-centred care and service.
When joining Hawthorne in 2001, Lenore brought her extensive experience in seniors' care, including experience as a Clinical Nurse Educator, Director of Residential Services, and Administrator.
Her leadership experience spanned non profit, for profit and owned and operated organizations. Lenore also has a background in healthcare education, and currently maintains an ongoing commitment to the education of healthcare workers through the Douglas College Health Support Worker Advisory Committee.
Lenore is a registered nurse, and holds a Bachelor's in Nursing from the University of Manitoba.
Erroll Hastings
Executive Director, Zion Park Manor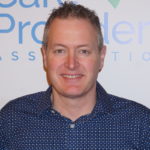 Erroll has 21 years' experience in long-term care, and 16 years' experience as a health care manager. Erroll has worked as a care aide, registered nurse, Care Manager, Director of Care, and Executive Director in various homes in BC and Alberta.
Erroll works extensively with the Health Authority, his fellow administrators/owners, and external bodies to ensure that the voices of affiliate providers are heard.
He currently serves as a member of the Fraser Health Residential Care and Assisted Living Network as an affiliate representative, and sits on the MDS committee.  He also served on SafeCare BC's Board of Directors, and currently serves as a Board Director for both HEABC and the Denominational Health Associatio. Erroll has also served as Chair of the Fraser Affiliate network (administrators/owners group) since 2013.
He has a passion for serving seniors, and believes that the biggest impact he has had on their lives over 21 years in the industry is by empowering, supporting and enabling others to provide excellent care and services.
Erroll has a Human Services Administration degree from Grant MacEwan University, and a Master of Arts in Leadership with a health services specialization from Royal Roads University.
If you are a member of the BCCPA, and interested in volunteering on our Board of Directors, please contact us.