Conference Communiqué – Register for the #BCCPA2017 Golf Tournament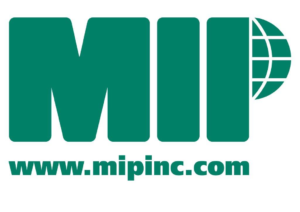 Sunshine and warm spring weather we expect is awaiting us at this year's 40th Annual Conference and Celebration happening May 28-31 at Whistler Chateau Fairmont.
Register for our popular BCCPA golf tournament and just picture hitting the links in one of the world's most magnificent settings! This "Texas Scramble" golf game is open to all commercial and service providers. It provides a great networking opportunity and a chance to win fabulous prizes.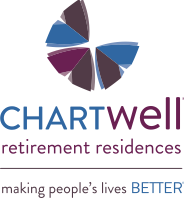 Our colourful emcee Steve Pollard is also returning – and it is anyone's guess what he will be wearing this time!
Some of the golf tournament perks include:
Each winning team will receive a trophy
A lunch will be served right on the course – sponsored by Chartwell
An after golf reception is happening – sponsored by MIP
A valuable "bonus prize" is available for a lucky winner
If you are already registered as a delegate, you can still amend your registration in order to attend our golf tournament.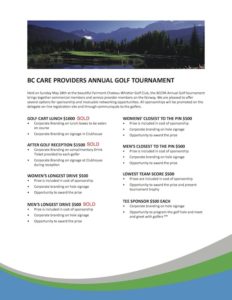 We realize that there are still organizations who do not want to miss being a part of western Canada's largest and most dynamic conference on continuing care, which is why we have golf tournament sponsorships left – click to learn more.
To inquire about these final sponsorship opportunities, or if you have troubles updating your registration, please contact Cathy Szmaus, our Director of Events and Administration at cathy@bccare.ca.
Be sure to register for our 40th Anniversary Conference – details and registration link are located here. We are on track to have a record attendance for this important event, so do not delay!