Icy weather wreaking havoc on Metro Vancouver's seniors
Local media reaching out to BC Care Providers Association on local snow response, and impact on elderly citizens and caregivers
The icy conditions are causing many citizens to struggle, but as BCCPA pointed out early last month, it takes a combined effort of local government and individual citizens to ensure thoroughfares are safe and unobstructed by snow and ice. As many sidewalks were left unattended during the reason holiday season, members of the public – especially seniors and caregivers – have been struggling with the slippery surfaces.
BCCPA and SafeCare BC have both been working to raise public awareness of the impact on our seniors and their caregivers.
Homecare workers slam Vancouver's 'woefully' unprepared ice response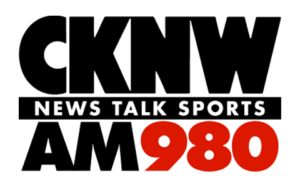 The CEO of the BC Care Providers Association is slamming the City of Vancouver for being 'woefully' unprepared for the icy weather.
Daniel Fontaine says many care providers are struggling to make house calls to elderly people in various parts of the city because of treacherous road conditions.
And he says the city is to blame.
"I would say it's an unmitigated disaster at this point. I just think that they have done such a poor job of preparing and planning for this and knowing that there was going to be snow. Less than a decade ago, the city underwent a very similar experience and there was a commitment by the city back in 2008 that they were going to do a better job."
Fontaine says as a result, elderly people are bearing the brunt of the City's mistakes.
"The current conditions, on the roads, on the sidewalks are proving an incredible challenge for the care providers who have to visit sometimes, a number of seniors over the course of the day. And getting in around the city and getting around the streets for these care providers is really critical."
Fontaine says the City also needs to be more strict with enforcing fines on those who aren't clearing their sidewalks.
He says residents across Metro Vancouver should look out for elderly neighbours and check in on them during the cold spells.
Failing grade for Lower Mainland snow response: head of care providers' group
by  Ashley Wadhwani – Black Press

Metro Vancouver residents would be give most cities a big 'F' for their efforts – or lack thereof – to clear icy sidewalks and side streets, says the head of BC Care Providers.
Daniel Fontaine, CEO of the group that represents care aides, has joined the chorus of those criticizing municipalities across the Lower Mainland for not salting roads or clearing snow fast enough, resulting in many streets being turned into virtual skating rinks.
"Sadly, I think that this particular season, we let it go," Fontaine said. "If we cannot deal with this mild crisis, heaven help us if we were to have an earthquake."
Icy roads are preventing care aids from getting to seniors' homes for basic care like medication and grocery deliveries, he said, and seniors themselves don't feel safe enough to leave home because the risk of slipping and falling just too high.
Social isolation during extreme weather becomes a big concern, he added, because some elderly people choose to stay inside for weeks, and friends and family find it hard to visit as often.
Municipalities also need to do a better job of enforcing residential sidewalk clearing, he said.
In Maple Ridge, bylaws state that clearing of snow must happen by 10 a.m., while in Surrey, it must be done as soon as possible.
"If the city doesn't have the time to clean its own sidewalks, why would they go out there?" Fontaine said.
Volunteer programs, such as the Snow Angels, in various cities are trying their best to help clear sidewalks and driveways for those in need, he noted, but some groups like the program in Vancouver are overwhelmed with calls.
He urged residents to knock on the doors of seniors nearby and check in on them.
"After three or four or five weeks, they may not have basic groceries, and may not be inclined to reach out."
As Arctic air continues to infiltrate B.C., snow showers are expected for the Lower Mainland late Thursday into Friday, The Weather Network reports.

Snow angel programs across the region
Interested in helping in your community? Here's where to look to join local snow angel efforts: