BCCPA to host first annual Care to Debate at May conference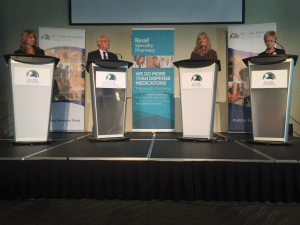 The BC Care Providers Association (BCCPA) is calling for submissions for their first annual Care to Debate event on Tuesday, May 30, 2017 at the 40th Anniversary Conference in Whistler, B.C.
As part of the debate, a contest open to all of the public including BCCPA members, will be held to select the number one motion that is put forward. The deadline for submissions is February 28, 2017. Contestants will be asked to provide a motion designed to improve seniors care in B.C. and/or Canada.
To help them put together a compelling program, applicants will be asked to fill out this helpful template (Word Doc), which includes background information and details on the motion proposed, as well as reasons why it should be selected as the top motion.
Up to five individuals will be selected to outline their motion (up to five minutes each) in front of all delegates at the Conference on Tuesday, May 30 from 2:30 to 4:30 pm. Following their presentation, two participants will be selected by delegates via electronic voting to debate the motion. This will include questions from a panel (including a moderator) and from the audience.
Following this, the delegates will also vote to decide who is the winner and the runner up. If there is a tie, the panel will decide. Care to Debate is sure to be one of the most talked about parts of the 40th Anniversary Conference program!
Details
Date: Tuesday, May 30, 2017
Time: 2:30 – 4:30pm
Location: Fairmont Chateau Whistler Resort
Click here to fill out the Care to Debate submission form. Submissions should be emailed to Michael Kary, Director of Policy and Research, at michael@bccare.ca before the February 28 deadline.
Those who are selected to participate will be eligible to have their conference delegate fees waived (they will still be responsible for any travel, accommodation or other associated costs to attend).
Click here to look back at the BCCPA's federal election debate from September 2015.