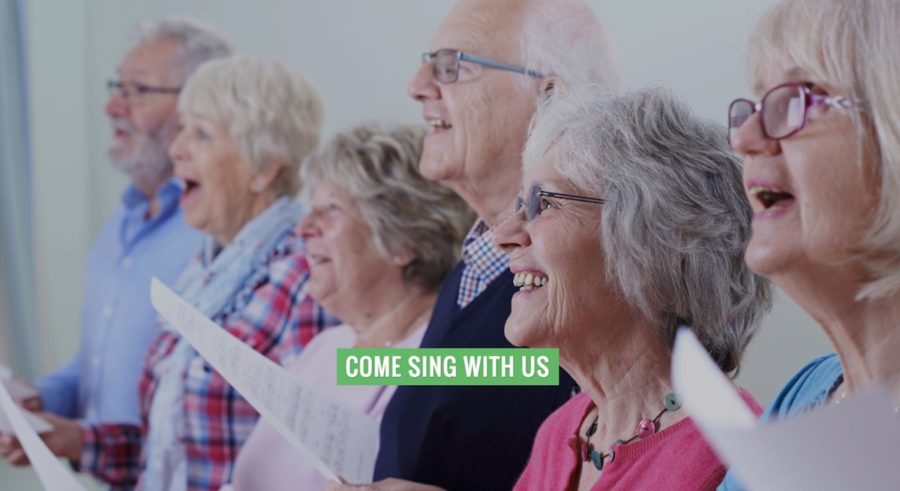 A new initiative started by the Health Arts Society is giving a voice to people living with dementia.
As a part of the Health Art Society's Giving Voice Chorus Initiative, this newly formed Helena Choir is intended for people living with early-stage and mild Alzheimer's, as well as other dementias, and their caregivers.
The choir is directed by local choir director Kathryn Nicholson. Choir members will sing old and new songs, learn vocal techniques and ensemble skills, and share musical memories together. No vocal experience is needed and each registrant needs a partner.
This fun initiative takes place at Shaughnessy United Church in Vancouver. The first session is Feb. 16, 2017 from 10am – noon and it will culminate in a final concert on May 13, also at the Shaughnessy United Church.
Register by calling Karen Taylor at 604-714-0406.
Click here for more details on The Helena Choir.
Click here to learn more about the Health Arts Society.