Op-ed – Preparing for the Silver Wave: Keeping Seniors Active and Healthy
By Michael Kary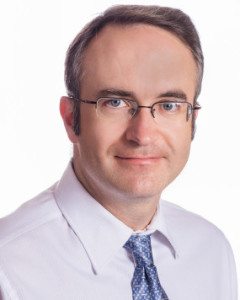 We have all likely heard by now the analogy of the silver or grey tsunami facing Canada's health care system. While it may be overly dramatic to refer to the ageing population as a tsunami, there will be negative ramifications if we do not start preparing right now given that over twenty-five percent of the population will be 65 years or older by 2036. In particular, Canada's health system is not prepared to meet the challenges of an ageing population, such as dealing with mental health and chronic diseases. Furthermore, the health system is still largely acute care oriented and not optimally designed to provide care for those with ongoing care needs, such as the chronically ill or frail elderly.[i]
A 2015 Conference Board of Canada report also estimates that total spending on continuing care supports for seniors is projected to increase from $28.3 billion in 2011 to $177.3 billion in 2046. With nearly two-thirds of this spending likely to continue to be provided by governments, spending growth will significantly exceed the pace of revenue growth in most provinces.[ii]
While we cannot predict the timing or effects of a tsunami or flood we can, however, takes steps to better prepare or help mitigate some of the damages including through early warning systems. Likewise, we can also prepare better now for the ageing population. This is why the BC Care Providers Association (BCCPA) has been advocating for a National Seniors Health Promotion Action Plan, as outlined in its May 2016 White Papers on sustainability and innovation in BC's Continuing Care Sector.[iii]
In early June 2016, the BCCPA attended the National Health Leaders Conference (NHLC) in Ottawa, Ontario. One of the main parts of the conference was the Great Canadian Health Care Debate – an annual contest where various motions to reform or strengthen the health care system are presented. This year the BCCPA had the pleasure to advance its motion "that health care leaders work with federal and provincial/territorial governments across Canada, along with relevant health care stakeholders, to develop a National Seniors Health Promotion Action Plan by 2018, and report back within the next three years on progress."[iv]
A poll released on June 6, 2016 in conjunction with the NHLC discusses the results of the top five motions selected as part of the Debate, including the BCCPA motion. As outlined in the poll:
9 in 10 Canadians believe that the federal government should report on progress for a National Seniors Health Promotion Action Plan;
Majorities are concerned about the quality of life as longevity increases (84%); believe seniors need more education on taking care of their health (88%) and the system should provide the right tools (92%); and
Eight in 10 Canadians are concerned about the healthcare available to seniors today.[v]
As outlined in the Issue Brief prepared by the BCCPA prior to the Great Canadian Health Care debate,[vi]  the intent of such an Action Plan would be to: help reduce costs over the long term; better prevent and manage chronic conditions; keep seniors physically healthier; improve quality of life by allowing seniors to remain at home or in the community, as well as reduce unnecessary hospitalizations and improve overall mental health.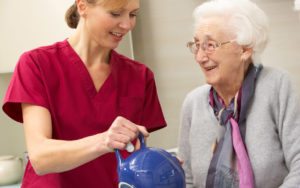 We are all aware that health care costs are significantly higher for seniors. Falls are also the most common cause of injury among Canadian seniors. Social isolation also touches many areas of seniors' lives, and is a factor in the development of chronic illnesses such as chronic lung disease, arthritis, and impaired mobility.  Research also shows that increased loneliness can lead to depression, as well as cognitive decline and an increased risk of dementia.[vii]  Without taking action, dementia and falls are likely to increase over time, as are largely preventable diseases such as diabetes, hypertension, heart disease, stroke, cancer, mental illness and musculoskeletal conditions. [viii]
Despite the numerous benefits of health promotion less than one per cent of total health-care spending in Canada is devoted to health promotion, physical activity/education and sport. In the US, for example, it has been estimated that an investment of $10 (US) per person per year for proven community-based disease prevention programs on physical activity, nutrition, and reducing tobacco use can lead to reductions of: type 2 diabetes and high blood pressure by 5% in 1 to 2 years; heart disease, kidney disease and stroke by 5% in 5 years; and some forms of cancer, Chronic Obstructive Pulmonary Disease (COPD) and arthritis by 2.5% in 10 to 20 years.[ix] As such, we need to invest in health promotion and illness prevention for people of all ages, including for seniors. [x]
While health promotion activities have been largely focused on initiatives for younger populations, such as ParticipACTION, school lunch programs and childhood obesity, there is a lack of initiatives targeted towards seniors.  Even in advanced years, a focus on senior's health promotion can have significant impacts. In particular, exercise has been found to be beneficial for promoting mental health in older adults (aged 65+) living in the community, supportive housing, and in residential care. [xi]  Physical activity among older adults with cognitive impairment, including Alzheimer's disease and other dementias, has also been linked with long-term improvements in cognitive function. [xii]
As outlined in the Issue Brief prepared by the BCCPA for the NHLC, a National Seniors Health Promotion Action Plan could focus on the following:
Outline various approaches to promote seniors physical and mental well-being, including outlining best practices among jurisdictions in these areas;
Strategies and/or best practices to reducing impacts of ageing such as falls prevention;
Development of appropriate nutrition and exercise guidelines for seniors; and
Strategies to improve senior's mental health, including reducing senior's isolation, etc.
As part of this initiative and to deal with issues outlined above, the federal government through the Public Health Agency of Canada, could also work jointly with health care stakeholders and provinces to provide grant funding to support various initiatives and/or pilot projects across the country. Likewise, there could be a potential role for the private and non-profit sectors to invest in senior's health promotion or trial projects.
By not addressing these issues, health expenditures will likely escalate more rapidly as we are faced with higher levels of chronic diseases and mental health issues. In addition, issues such as increased falls and rising levels of social isolation could negatively affect seniors and their quality of life.
While the development of a National Seniors Health Promotion Action Plan was not selected as the top motion at the NHLC Great Canadian Health Care Debate[xiii], over the coming year the BCCPA will continue to advocate for this and other areas that can improve the quality of senior's care. In particular, if we take pro-active steps now, just like preparing for a tsunami or flood, we can help mitigate or reduce some of the challenges that we already face and that will become even more prevalent in the health care system over time.
END NOTES
[i] National Health Leadership Conference. The Great Canadian Healthcare Debate. Issue Briefs: Top 5 motions. Second Edition. June 2016. Accessed at: http://www.nhlc-cnls.ca/assets/2016%20Ottawa/E-Issues%20Brief%20Booklet.pdf
[ii] Greg Hermus, Carole Stonebridge, and Klaus Edenhoffer. Future Care for Canadian Seniors: A Status Quo Forecast. Ottawa: The Conference Board of Canada. November 2015.
[iii] BCCPA White Papers on Sustainability and Innovation in the Continuing Care Sector. May 16, 2016. Accessed at: http://bccare.ca/whitepapers2016/
[iv] National Health Leadership Conference. The Great Canadian Healthcare Debate. Issue Briefs: Top 5 motions. Second Edition. June 2016. Accessed at: http://www.nhlc-cnls.ca/assets/2016%20Ottawa/E-Issues%20Brief%20Booklet.pdf
[v] Power point presentation presented to HealthCareCAN and the Canadian College of Health Leaders. National Health Leaders Conference. Gune 6, 2016. Accessed at: http://www.nhlc-cnls.ca/assets/2016%20Ottawa/NHLCIpsosReportJune1.pdf
[vi] National Health Leadership Conference. The Great Canadian Healthcare Debate. Issue Briefs: Top 5 motions. Second Edition. June 2016. Accessed at: http://www.nhlc-cnls.ca/assets/2016%20Ottawa/E-Issues%20Brief%20Booklet.pdf
[vii] Steptoe, A., Shankar, A., Demakakos, P., and Wardle, J. (2013). Social isolation, loneliness, and all-cause mortality in older men and women, p. 5797. Accessed at: http://www.imfcanada.org/sites/default/files/Growing_Old_Alone_April_2014.pdf
[viii] Canadian Public Health Association. Making the Economic Case for Investing in Public Health and the SDH. Accessed at:  http://www.cpha.ca/en/programs/social-determinants/frontlinehealth/economics.aspx
[ix] Canadian Public Health Association. Making the Economic Case for Investing in Public Health and the SDH. Accessed at:  http://www.cpha.ca/en/programs/social-determinants/frontlinehealth/economics.aspx
[x] Prevention gets left out of health-care debate. Toronto Star. Chris Jones. December 26, 2012. Accessed at: https://www.thestar.com/opinion/editorialopinion/2012/01/20/prevention_gets_left_out_of_healthcare_debate.html
[xi] Windle,G., Hughes,D., Linck,P., Russell,I., & Woods,B. (2010). Is exercise effective in promoting mental well-being in older age? A systematic review. Aging & Mental Health, 14(6), 652-669. Accessed at: http://www.healthevidence.org/view-article.aspx?a=20784
[xii] Journal of American Medicine. Effect of Physical Activity on Cognitive Function in Older Adults at Risk for Alzheimer Disease. Nicola T. Lautenschlager et al. JAMA. 2008;300(9):1027-1037 Accessed at: http://jama.jamanetwork.com/article.aspx?articleid=182502
[xiii] BCCPA. BCCPA Motion Comes in 4th Place at National Conference. June 7, 2016. Accessed at: http://bccare.ca/bccpa-motion-comes-4th-place-national-conference/