2016 Annual Conference Look Back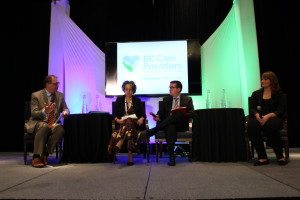 The 2016 BCCPA Annual Conference took place from May 29-31 in Whistler, BC. The event, titled Ensuring Excellence: Building a Stronger Continuing Care Sector, attracted over 450 care providers, government officials, MLAs, and industry stakeholders who heard from an impressive list of over 35 speakers and participated in 16 thought-provoking workshops as well as an expanded Exhibitor Marketplace, pre-conference policy cafe and SafeCare BC's first ever Safety Den.
"This was truly an amazing conference and it sets the stage for the big 40th Anniversary Conference next year," says Daniel Fontaine, CEO for the BCCPA. "The quality of speakers, plenaries, workshops and exhibit booths was outstanding and the feedback we've received so far has been extremely positive."
Thank you to all those who attended. See below for post-conference resources, slides, and photos.
Conference Agenda
Click here for a PDF version of the 2016 BCCPA Annual Conference Agenda.
Testimonials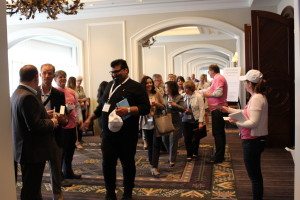 Here is a small sample of what attendees are saying about the 2016 BCCPA Annual Conference:
"We all really enjoyed the conference this year!  Thank you for everything that you do for BC Care…..I know it's a TON of work!"
"Thanks for a great conference.  It was a great blend of speakers, information and fun."
"As a new exhibitor, I am very impressed with the thought that has gone into ensuring people spend lots of time in the exhibit area and enjoy themselves while there. The extra tables and chairs scattered around the aisles made a huge difference during lunch and when we wanted someplace to sit and talk. The casino event worked great in encouraging people to stay and talk to us exhibitors through to 7 pm! Wow! Running your AGM from there and having a meeting with exhibitors to talk about what went well and what needs work all point to an organization that is engaged in this part of your conference planning. Thanks!"
"Caresino was the best Monday night event that has been held!"
"The conference was excellent! The Best to date! Thank you and please continue to raise the bar. It was a great learning experience, great for networking, meeting suppliers, inspirational and I have received similar feedback from colleagues since the conference. Well Done!"
"I really enjoyed the sessions by Dawna Friesen and Dr. David Sheard – they gave a different perspective…I really enjoyed hearing a family perspective on what we do and hearing from someone who actually says what they think – not just busy being "politically correct."
"Thanks to all for being such gracious hosts! As always, you did so much us to the forefront with the members! We truly appreciate the strategic introductions and timely conversations. You work hard to provide value and we thank you. Thank you also for addressing the members with the message to give each of the vendors their time when we reach out. We are grateful for that message and commit to being prudent in our follow up communications with the members."
"This years conference I think was the best I have ever attended and I have been attending most years since 2000 or 2001!"
Photo Album
Click here to view the full photo album from the 2016 BCCPA Annual Conference.
Presentations
Opening Keynote:
Dawna Friesen, Anchor, Global National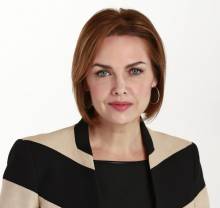 Dawna Friesen is an award-winning journalist who has worked as an anchor and executive editor for Global National since September 2010. Before joining Global, Friesen worked as NBC's foreign correspondent and anchor in London for 11 years. Appearing on NBC News, Today and MSNBC, she traveled extensively covering international news stories, including the Israeli-Palestinian conflict and the wars in Afghanistan and Iraq.
Friesen has also covered a variety of seniors issues in the past including Global National's series on living with Dementia and how Canadians are adapting to the disease. Friesen experienced the challenges of caring for people with dementia first hand as both of her parents were afflicted, which she shared in her piece called Dementia Will Affect You. She most recently wrote a piece called Diagnosis of dementia isn't the end. It's the beginning.
To view Dawna Friesen's keynote address, click here.
1A – Learning How to be a Butterfly in Alberta: The 3 Butterfly Household Model of Care Projects
Abstract:
None of us want to live in sterile, clinical, faceless institutions where uniforms, long corridors and a drug regime prevails. The Butterfly Household Model breaks nursing homes and care homes into domestic houses where people are matched to live together at a similar point of experience of dementia. Reducing stress, decreasing ill-being, removing controlling care and helping everyone living and working together to come alive in true family-like houses are the beginnings of the Butterfly Approach. In this workshop, Dr. David Sheard and Nicole Gaudet will visually demonstrate the learning emerging from the first 3 Butterfly Projects which commenced in Alberta in 2015 with Lifestyle Options, Covenant Care and CICL. The Workshop will take participants through the key features of the Butterfly Household Model and participants will complete their own evaluation of the care home in which they work using Dementia Care Matters Inspiring Action 50 Point Checklist identifying their first 6 priorities to turn staff into Butterflies.
Speakers:
Dr. David Sheard, CEO, Dementia Care Matters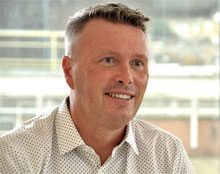 Over the last 35 years David has developed a reputation as a challenging and motivational speaker in the UK, Ireland, USA, Canada and Australia. As the founder of Dementia Care Matters, his main focus in speaking, consultancy, training, writing and his media work in national TV is to shape culture change in dementia care and to emphasise that 'Feelings Matter Most'. Dementia Care Matters has ten arms:
University Recognised Learning
Butterfly Care Homes
Learning Resources
Mattering At Home
Mattering in Hospital
In-House Training
Development in Wales
Development in Ireland
International Development
David's Development Consultancy
Dementia Care Matters' belief and approach as a team are outlined in 19 publications and DVDs entitled the 'Feelings Matter Most' series including the new publication 'Loving: the essence of being a butterfly in dementia care.' In 2015 Dementia Care Matters launched its new culture change DVD, 'Giving: hope for the future of dementia care' and acted as UK TV Series Consultant to the three-part documentary series 'Dementiaville' on Channel 4.
David has a staff appointment as a Visiting Senior Fellow in the School of Health and Social Care, University of Surrey and holds an Honorary Degree award of Doctor of the University (DUniv).
To view David Sheard's presentation, click here.
Nicole Gaudet, VP, Choices in Community Living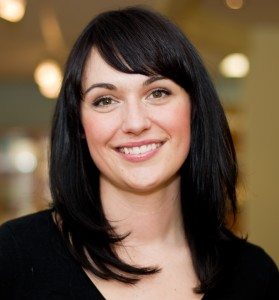 Nicole Gaudet is Vice President of Choices in Community Living (CICL), an Alberta-based, family-run Supporting Living provider in Spruce Grove, Red Deer and Lethbridge, Alberta. It's the aim of CICL to create joyful homes
where Residents, their families and staff can live inspired lives. After completing an undergraduate degree in business and psychology, Nicole dedicated time to volunteer work in Ukraine, India and Nepal, returning in 2006 to build and direct Supportive Living facilities. Nicole has an MSc in Aging from the University of Alberta, and has a special interest in how design and emotional intelligence influence quality of life for people with dementia. As the current Director of Copper Sky Lodge, Nicole is excited to be piloting Canada's first Butterfly Household Model with Dr. David Sheard.
To view Nicole Gaudet's presentation, click here.
1B – WorkSafeBC Bill 9 & 35: What do they mean for Employers and Workers in Health Care
Abstract:
On January 1, 2016, the Workers Compensation Amendment Act (No. 2), 2015 (Bill 35) introduced a number of changes focused on expanding the role of joint occupational health and safety committees in workplace safety, and adding new requirements for employers to report workplace incidents. The changes in Bill 35 build on the legislative changes made in 2015 under Bill 9, which strengthened WorkSafeBC's ability to promote and enforce workplace health and safety. Where Bill 9 added new enforcement tools for officers and incident investigation requirements of employers, Bill 35 supplements existing requirements for employers by adding additional roles and responsibilities of joint occupational health and safety committees.
By attending this session you will learn about the additional officer enforcement tools and how they might be applied in health care. You will also be informed of WorkSafeBC's expectations of employers to conduct preliminary and full incident investigation reports and the employer's requirements to share the incident investigation reports with WSBC and the employer's joint occupational health and safety committee. The session will also cover the process and resources for effective workplace incident investigations, and the role of your joint OHS committee.
Speaker:
Stephen Symon, Manager Industry & Labour Services, Health Care, Social Services and Education; WorkSafeBC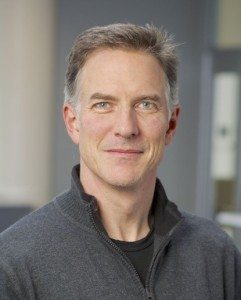 For over 25 years Stephen has worked in the capacity of researching, developing and delivering programs to improve the health, safety and well-being of workers. The primary focus for the 20 plus years has been on worker health and safety in the health care sector. Stephen has a B.Sc. and M.Sc. in human physiology and biomechanics with additional training in disability management, occupational health and safety and ergonomics.
For the past 15 years Stephen has been with WorkSafeBC and currently is in the role of Manager Industry and Labour Services focusing on injury prevention and return to work through a consultative and educational approach with health care employers and workers.
Most importantly Stephen is the father of two wonderful children, both girls, and the whole family enjoys anything and everything that gets them outdoors.
To view Stephen Symon's presentation, click here.
1C – Seniors' Services in BC: A Model of Care
Abstract:
An interactive discussion on government's strategic policy direction for providing services to medically complex and/or frail seniors, including dementia and some of the work underway to support, including the recent changes to the Community Care and Assisted Living Act.
Speaker:
Sharon Stewart, Executive Director, Seniors' Services, Ministry of Health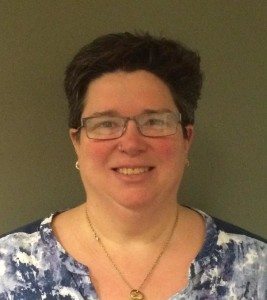 Sharon Stewart has over 20 years in the BC Public Service in progressively challenging strategic management roles. Sharon started with the Ministry of Health in 2007 and has managed the health human resources file (nursing and allied health), as well as client relations and issues management within the Health Services Policy division. In November 2015 Sharon was appointed Executive Director, Seniors' Services and is responsible for leading the Ministry of Health's strategic priority of improving patient health outcomes, care experience, and reducing hospital use by older adults with moderate to complex medical conditions and/or frailty (including dementia) through the effective delivery of primary care, community services (including home and community care, assisted living and residential care) and other specialized services.
To view Sharon Stewart's presentation, click here.
1D – Nutrition & Dementia, What's the Connection? Best Practices and Strategies to Support Your Residents, Staff and Families
Abstract:
Take a closer look at the impact that nutrition has on dementia. The role that nutrition plays, recommendations, and a brief look at innovative programs designed specifically to provide a more enhanced dining experience for those living with dementia. The presentation will share and highlight global best practices as well as provide attendees with an opportunity to share their own knowledge and experiences. Look at case studies and examples on how best to put the research into practice, not only to improve the quality of life for those who dementia, but also to better support our teams to provide enhanced care, innovative ideas and services. This presentation will equip attendees with knowledge to be more prepared and engaged to meet the challenge of the greater prevalence of dementia within our aging population.
Speakers:
Bryn Barnes, Vice President of Senior Living, Marquise Hospitality, a member of Compass Group Canada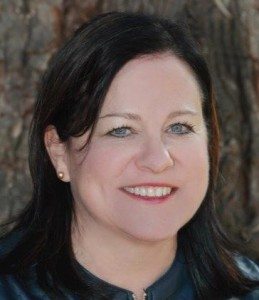 Bryn has over 25 years' experience in the Hospitality Industry within healthcare and senior living. She has held National roles in Operations, Marketing, Sales and Client Retention. She has operating experience within Nursing Homes, Retirement Residences and Acute Care facilities in Dining and Environmental Services. She was the CEO of Marquise Hospitality when Compass acquired the group in 2011. Compass Group Canada promoted her to head up all of their Senior Living locations in early 2012. She is dedicated to building service excellence for seniors and clients through the talented teams she leads.
Thomas Atkinson, RD, Webtrition Senior Living Manager, Marquise Hospitality, a member of Compass Group Canada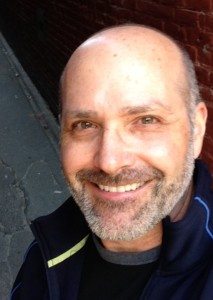 With over 30 years' experience working in healthcare, including 24 years as a Registered Dietitian, Thomas has been responsible for clinical nutrition and food service management in acute, long term care and retirement. He has operated conventional and cook-chill production kitchens in Manitoba and New Brunswick. Thomas is a member of Dietitians of Canada and the College of Dietitians of Ontario. In his current role he focuses on quality improvement, staff development, kitchen processes and Webtrition, a web-based menu management system. Thomas' background as a Red Seal Chef and Dietitian and passion for quality has greatly assisted him in Senior Living.
To view Bryn Barnes and Thomas Atikinson's presentation, click here.
2A – Expanding Long-Term Care in the Community: Can It Be Done?
Abstract:
Health care systems conceived decades ago to cure episodic illness are being challenged by the health and social care needs of an aging population with long-term conditions. Everywhere in the country, the most pressing problem is a lack of community care resources that allow people to remain in their own homes and communities. However, in the past, for mostly political reasons, governments' primary response was to increase the supply of institutional long-term care beds. This misalignment between care needs and policy response resulted in the inappropriate and costly utilisation of resources we see today. If more community support were available, Paul Williams argues, the tipping point at which patients with greater care needs require residential long-term care would be higher, and people would be able to stay at home longer. As he observes in a recently released IRPP study, patients' inability to perform activities of daily living such as preparing meals or using transportation is the key reason they are being referred to institutional long-term care. Since these needs are easy and cheaper to fulfill where people live, home care and support services should be more accessible in the community. But is this realistic? Can entrenched legislation, regulations and funding mechanisms be changed? What would it entail in individual provinces? Drawing on extensive research on the situation in Ontario and abroad, Williams will present promising community-based initiatives, discuss the major governance hurdles and propose possible solutions. Tammy Leach (Alberta) and Daniel Fontaine (British Columbia) will offer their comments and insights on the challenges and prospects for this approach in their provinces.
Speakers:
Moderator: Nicole Bernier, Research Director, Institute for Research on Public Policy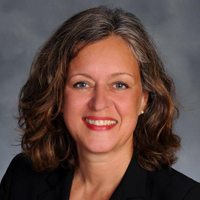 Nicole F. Bernier is the research director for the IRPP's Faces of Aging program. She holds a doctorate in political science and specializes in health and social policies. For over 20 years she has had a keen interest in Canadian and Quebec public policy, during which time she worked in the field of communications, as a university researcher and teacher, and as a journalist. Before joining the IRPP, she was a postdoctoral fellow in public health, a Fonds de recherche en santé du Québec research fellow and a research professor in the Faculty of Medicine at the Université de Montréal. She was the French co-editor of the Canadian Journal of Political Science and has published two monographs: Le Désengagement de l'État providence (Presses de l'Université de Montréal, 2003) and L'environnement politique de la santé (Presses de l'Université Laval, 2011).
Daniel Fontaine, CEO, BC Care Providers Association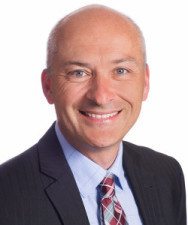 Daniel Fontaine works as the Chief Executive Officer for the BC Care Providers Association in Vancouver. Over the course of his career he has worked in the private and not-for-profit sectors as well as government. After obtaining a Bachelor of Arts degree in political science from the University of Manitoba, Fontaine went on to complete the Media Writing and Public Relations certificate from Langara College. He was appointed to the Board of Directors for Douglas College and served on the BC College of Psychologists from 2004-2010. Fontaine is the former weekly civic affairs columnist for 24 Hours Newspaper and political commentator on Global TV & Global BC1 news channel. He actively participated in the weekly civic affairs panel for the toprated Bill Good Show on CKNW radio. In 2008 he co-founded CityCaucus.com, one of Canada's most popular civic affairs blogs. From 2005 to 2008, Fontaine also served as the Chief of Staff in the Office of the Mayor of Vancouver. He was appointed to the Board of Directors for SafeCare BC in 2015 with a mandate to reduce workplace injuries in the long-term care sector. In 2012 Fontaine was awarded the Queen's Diamond Jubilee Medal for public service. He was born in St. Boniface, Manitoba and moved to British Columbia in 1989. He is an active member of the New Westminster Minor Hockey Association. In 2016 they presented him with the Volunteer of the Year award. Fontaine is married with one son and has resided in the historic Queen's Park neighbourhood of New Westminster since 2001.
To view Daniel Fontaine's presentation click here.
A. Paul Williams, PhD., Professor, University of Toronto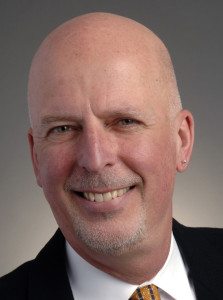 Paul Williams is Full Professor of Health Policy, Institute for Health Policy, Management and Evaluation, University of Toronto. Paul teaches graduate courses on health systems and comparative health policy to practitioners, administrators, policy analysts and policy-makers in Canada and internationally. He leads the Balance of Care (BoC) Research and Evaluation Group, a collaborative of academic researchers and graduate students at the University of Toronto. The Group examines key issues of access to and the cost-effectiveness of community-based care for vulnerable groups including older persons at risk of institutionalization and their informal caregivers; persons with disabilities; children with chronic health needs; and communities defined by sexual orientation, ethnicity and race (including First Nations). Paul is Co-Chair of the Canadian Research Network for Care in the Community (www.CRNCC.ca) a dynamic partnership of researchers, community-based service providers, consumers and policy-makers which promotes research and knowledge transfer in home and community.
To view Dr. A. Paul William's presentation, click here.
Tammy Leach, CEO, Alberta Continuing Care Association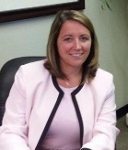 Tammy Leach has been the CEO for the Alberta Continuing Care Association (ACCA) since 2012. She has over 20 years experience in not-for-profit, government and community services. Leach specializes in organizational development, process improvement and building cohesive, high-performing teams. From 2006 to 2012, Leach was the CEO and Registrar for the Alberta College of Paramedics where she set set strategic and operational direction of the College by promoting and carrying out the vision, mission and strategic direction of Council in accordance with legislation, regulation, bylaws and organizational policy. She also worked as Executive Director for the Dundurn Military Family Resource Centre, which provides programs and services to Canadian Forces families in Saskatchewan, from 1998-2006. Before that, she was the the Regional Coordinator for Continuing Care Adult Housing in Edmonton and the Director of Lodge Operations at the Greater Edmonton Foundation – a not-for-profit seniors housing organization providing safe, affordable housing for seniors.
To view Tammy Leach's presentation click here.
2B – Developing Client Focused Care for Younger Persons with Neurological Diseases in Care
Abstract:
Neurological diseases like Multiple Sclerosis are chronic and progressive conditions than can impact an individual in the prime of their life. MS is often an episodic disease in nature, especially during the first 10 to 15 years, and strikes people usually between the ages of 15 and 40. The disease is unique in that it affects each individual differently. Individuals in their early twenties may be in need of home health care and, in some cases, face the challenge of trying to continue living independently in their own homes, in the community. For this population, it can be a challenge to learn to accept care supports. The supports this population needs can also vary greatly from, for example, the needs of seniors living with other chronic conditions and dementia. The challenge in developing client-based care plans for this population lies in understanding how the disease impacts a particular patient, physically, mentally and emotionally. Our home health and residential care system is designed to meet the needs of seniors and meet an increasing demand to support those with advanced dementia. Through this workshop, we would like to help create awareness of MS, and the losses, challenges and internal struggles with which this population lives. From there, we will host an open discussion creating an opportunity for care providers to present their challenges in providing care, and identifying ways in which the MS Society can support health care providers. Lastly we would like to leave the health care providers with some resources that may help to further educate health care staff, and provide a possible means to overcome some of these challenges.
Speakers:
Debbie Irwin, BSW, MSW, RSW – Community Services Coordinator, MS Society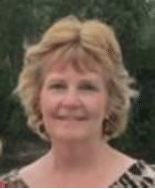 Debbie has worked as the Community Services Coordinator for the MS Society for the past 5-and-a-half years providing support, information and outreach to individuals living with MS, families, caregivers and health
care providers. Debbie has developed new resources and programs to support and enhance the lives of people living with MS. Debbie also works at the Fraser Health Authority as a Registered Social Worker
Julia Pereira, Director of Therapy & Rehabilitation, Bayshore Healthcare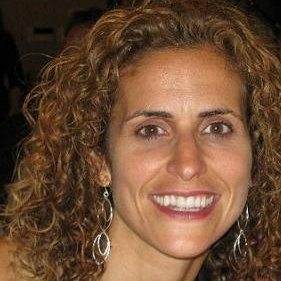 Julia has been an Occupational Therapist for over 15 years and in this time has developed a passion for working with long term care residents. Her career has allowed her to work in both private and public sectors including various facility and community based settings both in Ontario and British Columbia. She has developed reputable skills in the areas of safety assessments, seating/mobility, wound management/prevention and educating/training staff. She has presented various lectures and hands on presentations to her peers, care support staff, interdisciplinary staff and stakeholders. Presently, she is employed as the Director of Therapy and Rehabilitation, Bayshore Healthcare.
Tricia Millman, B.A., C.C.R., Q. Arb., Q. Med – Coordinator of Advocacy and Government Relations, MS Society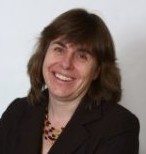 Tricia has worked as the Coordinator of Advocacy and Government Relations for the MS Society for the past 2 years supporting MS Society staff and clients in systemic advocacy and systems navigation. Tricia's primary focus is on changing legislation, policies, practices, opportunities and attitudes to help improve the quality of lives for people living with MS. Tricia also works in private practice as a mediator/arbitrator.
To view Debbie Irwin, Julia Pereira and Tricia Millman's presentation, click here.
2C – Dementia-Friendly Initiative
Abstract:
Explore the various components of a successful partnership between organizations which can result in positive impacts for people with dementia who live in our care communities and in the broader community. This presentation will use a case study approach to examine the collaborative work of the Alzheimer Society of B.C., Bayshore Home Health and Sidney All Care Residences. In 2014 the Alzheimer Society of B.C. launched the Dementia-Friendly Communities initiative to develop a heightened awareness of dementia and reduce stigma in local communities throughout the province. Driven by a commitment to ensure staff have knowledge and skills to provide effective, person-centred care, the delivery of the Alzheimer Society of B.C.'s dementia education for Bayshore and All Care staff has been another important aspect of this partnership. By highlighting the elements of this collaboration, the presenters will demonstrate steps that can be made to utilize this form of partnership in order to create community change relevant to sector.
Speakers:
Rebecca Morris, M.A., Provincial Coordinator, Advocacy & Public Policy, Advocacy & Education Department, Alzheimer Society of B.C.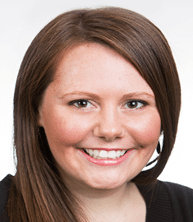 Rebecca Morris is the Provincial Coordinator of Advocacy and Public Policy with the Alzheimer Society of B.C. She is passionate about creating better communities for people with dementia and their family members, friends and caregivers. Currently she is supporting the development of the Society's Dementia-Friendly Communities initiative. Rebecca has her Master's of Arts degree in Sociology from the University of Victoria where she studied health and aging.
Stasia Hartley, Area Director, Bayshore Home Health for Vancouver Island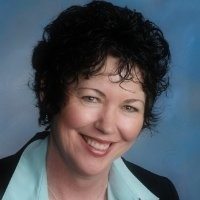 Stasia Hartley is the Area Director for Bayshore Home Health for Vancouver Island. Stasia has a Master'sof Arts in Leadership from Royal Roads University and over 27 years in health care leadership roles. Stasia shares her passion and knowledge for high quality care with her hardworking team on Vancouver Island. Stasia enjoys volunteering and fundraising in the community for a variety of different charities. Currently Stasia is working towards supporting Sidney in becoming Dementia-Friendly.
Terra Munro, Community Relations Manager, Sidney All Care Residence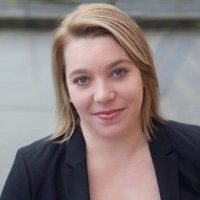 Terra Munro is the Community Relations Manager for Sidney All Care Residence. Terra is truly passionate about senior care and caregiving. She currently helps and supports families and residents with one of the hardest life transitions, moving into care. Terra has vast experience in the caregiving field, starting in the Nursing and moving into the sales and marketing later on for a total of 15 years. Terra is on the access awareness committee in Sidney, B.C. where she has spear headed several inclusive events for the community. Currently Terra's goals consist of helping guide Sidney towards being Dementia-Friendly.
To view Rebecca Morris, Statsia Hartlye and Terra Munro's presentation, click here.
To view Jim's Story on Dementia Friendly Communities, click here.
2D – The Need for a Social Revolution in Residential Care
Abstract:
Loneliness and depression are serious mental health concerns across the spectrum of residential care, from nursing homes to AL and retirement. Psychosocial care provided to residents to address these concerns is typically based on a long-standing tradition of 'light' social events, such as games and social gatherings, planned and implemented by staff. Although these activities provide enjoyment for some, loneliness and depression persists. Presenters will offer for discussion a peer support model—Resident Engagement and Peer Support (REAP)—for designing interventions that advance residents' social identity, enhance reciprocal relationships and increase social productivity. Using video and interactive learning, the presenters will share results of follow up studies of this program and an evaluation from Chartwell, who implemented this program in over 180 retirement and long-term care homes in BC and across Canada. The session format will include a PowerPoint presentation using video and interactive discussion on current senior living mental health care challenges.
Speakers:
Kristine Theurer – Founder, President, Java Music Club, Inc.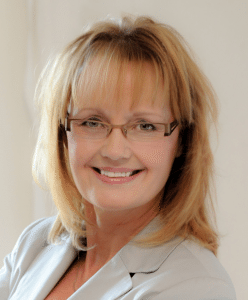 Kristine Theurer is a researcher and founder of the Java Group Programs, a series of researched peer support interventions. She is a published author of a number of research articles, the most recent titled The Need for a Social Revolution in Residential Care in the Journal of Aging Studies. She has a Master of Arts in Gerontology and is currently continuing her research as a PhD candidate at the University of British Columbia. She is the recipient of numerous research awards including the Michael Smith Foundation for Health Research and the Social Sciences and Humanities Research Council of Canada grants. She serves on the planning committee for the national "Walk with Me" Canadian conference on culture change.
Michele Reid – Regional Manager of Life Enrichment, Chartwell Retirement Residences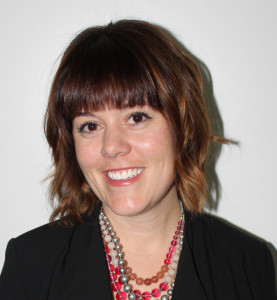 Michele Reid is the Regional Manager of Life Enrichment for Chartwell Retirement Residences. After completing her degree from the University of Waterloo in Recreation & Leisure (Therapeutic Recreation and Minor in Gerontology) she started working in the retirement sector in the Greater Toronto Area prior to taking on a regional support role. Michele has been working as a regional manager for the past eight years and joined Chartwell in January 2015 as a subject matter expert in Life Enrichment, supporting homes and developing in the Lifestyle & Program Managers in Ontario, Alberta and British Columbia.
To view Kristine Theurer and Michele Reid's presentation, click here.
Click the following links to learn about the Java Music Club and Java Memory Care.
3A – Building a Stronger Continuing Care Sector by Creating a Culture of Patient Engagement
Abstract:
Client- and family-centred care (CFCC) has become a key driver within health care both nationally and internationally (Balik, 2012; Epstein et al, 2010; Johnson et al, 2008; Longtin et al, 2010). Accreditation Canada has a unique opportunity to support organizations in their journeys of patient engagement by reaching all sectors of health care at local, provincial and national levels. Accreditation Canada has enhanced the content of CFCC in the Qmentum program in order to provide best practice standards and guidance to organizations to support a culture shift towards patient engagement. The standards support and direct important opportunities for incorporating the client voice into all aspects of service planning, delivery and evaluation. The new standards were released in January 2015 and will be assessed during accreditation surveys beginning in January 2016. This presentation will review the scope of the new CFCC content using examples of criteria, discussions on how to meet the requirements, and exploration of what resources are available. Many organizations participating at the BC Care Providers Association conference are accredited with Accreditation Canada and will gain valuable information and knowledge to support their journey in creating meaningful partnerships with their clients and families. By the end of the presentation, participants will understand how CFCC has been enhanced in the Accreditation Canada standards, will be able to identify strategies to implement the standards and to support their organization's journey in raising the bar towards meaningful patient engagement.
Speaker:
Paivi Kattilakoski, MSW, RSW, Accreditation Specialist, Accreditation Canada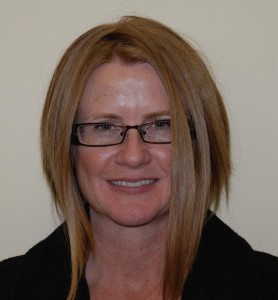 Paivi Kattilakoski joined Accreditation Canada as an Accreditation Specialist in February 2010. Paivi has a Master's degree in Social Work and 15 years of direct client service experience in community-based mental
health and residential care organizations. Having a keen interest in client-centred care, Paivi has been on the Accreditation Canada client and family centred care (CFCC) working group and is pleased to be able to share the working group's journey with integrating comprehensive organization-wide CFCC and patient engagement content into the Qmentum Accreditation Program.
To view Paivi Kattilakoski's presentation, click here.
3B – Reducing the Risk of Work Related Injuries & Illnesses
Abstract:
Our objective is to understand how health, safety, and disability practices in the long-term care sector are related to the risk of work-related injury and illness. We are establishing a set of leading health and safety indicators that long-term care organizations can use to assess and improve their health and safety performance. We invited one employee and one management representative from long-term care locations in BC to fill out a confidential 8-item, 10-minute, web-based questionnaire about their workplace health and safety practices. This project is funded by WorkSafeBC and has the full endorsement of SafeCare BC.
In this presentation, Dr. McLeod will discuss the results of the survey, indicate how performance on the indicators of health and safety practices are related to an organization's injury/illness claim rates, and compare results in the long-term care sector to other sectors in BC. Audience questions and dialogue will be encouraged, and Dr. McLeod will seek input on how best to improve health and safety practices to avoid workplace injuries and illness. This input will guide the report and recommendations that produced from this work.
Speaker:
Dr. Chris McLeod, Assistant professor in the School of Population and Public Health at the University of British Columbia (UBC)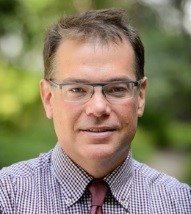 Dr. Chris McLeod is an assistant professor in the School of Population and Public Health at the University of British Columbia (UBC), an associate scientist at the Institute for Work & Health in Toronto, and the co-research lead of the Partnership for Work, Health and Safety, also at UBC. His research focuses on the program and policy evaluation of occupational health policies and practices and on the causes and consequences of work-related injury and disease. He is currently conducting a study in the BC long-term care sector to establish a set of leading health and safety indicators that organizations can use to assess and improve their health and safety performance. He is also conducting a study on violence in the health care sector to establish leading and lagging indicators for use in evaluating workplace violence prevention programs. Other current areas of research include an assessment of the effectiveness of occupational health and safety management systems on work injury; an examination of the etiology and outcomes of serious work-related injury; and national and international comparative work within Canada and with Australia and New Zealand. Dr. McLeod holds a PhD in population and public health from UBC and a MA in economics from McMaster University.
3C – Residential Care for Me: Using Human Centered Design to Co-Create "Home"
Abstract:
Residential Care facilities are meant to be home for residents and their families, yet the pressures of the health care system, increasing complexity of residents and aging infrastructure have created institutional settings and routines that are far from homelike. With the vision of helping people find community, honoring their unique journeys, Providence Health Care (PHC)'s Residential Care for Me (RCfM) initiative seeks to create "home," together with residents, families and staff as equal partners. Using the innovative method of Human-Centred Design (HCD), RCfM is at the beginning of a journey to truly understand the experience of residential care and to use those insights to inform improvements and innovations in
our homes. HCD is a distinctive approach from the design industry, which can be applied in any health care setting. The process encourages seeing through the eyes of those for whom we want to make a difference and co-creating solutions together. It empowers residents, families and staff to share their voice and emphasizes the need to think beyond current norms. Using resident and families' own voices to report insights back to stakeholders through video and audio created emotional responses and empathy that may not otherwise have been realized through traditional data collection and reporting. Analysis of insights identified diverse opportunity areas for improvement. The next phase of the project is bringing residents, families, volunteers and staff (ranging from nurses to housekeeping) together to co-create and test a flow-of-the-day that better meets the needs of residents and families than present institutional routines.
Speakers:
Jo-Ann Tait, MScN, BHSc (PN), RPN, Program Director – Elder Care and Palliative Services, Providence Health Care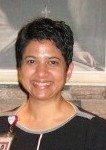 Jo-Ann Tait is the co-lead for the Residential Care for Me initiative and serves as the Program Director for the ElderCare and Palliative Services at Providence Health Care. She is a Registered Psychiatric Nurse passionate in serving the vulnerable older adult population across the continuum of care.
Rae Johnson – Site Operations Leader, Holy Family Hospital, Providence Health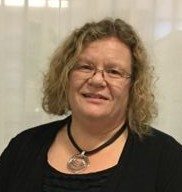 Rae has been with Providence since 1992 starting a Director of Pharmacy at HFH in 1992, moving into various pharmacy roles until 2005 when she became a Site Operations Leader at St. Vincent's Langara 2005-2009 and at HFH 2009-present. She obtained a BSc(Pharm) in 1992 at Dalhousie University, Halifax and a Master of Arts in Leader from Royal Roads University in 2003. Rae is passionate about finding ways to improve the living experience of residents in her care. She has been married to husband Mark for 34 years and has eight grown children and one granddaughter.
To view Jo-Ann Tait and Rae Johnson's presentation, click here.
3D – Delivery of Empathetic Remote Care Through Technology: Design for Seniors
Abstract:
This session will explore how seniors engage with technology for remote healthcare, and how delivering remote care through mobile applications can help healthcare providers deliver more effective care, stay connected with their patients, and track patient-reported outcomes. The session will explore research studies and methodology from a randomized clinical study for remote care with people aged 50-75 with Parkinson's disease, where patients saw a 9% improvement in their mobility over the course of the one-year study, and were highly satisfied and engaged with their care. It will also review early feedback and considerations for two in-progress studies aimed at preventing falls in seniors. At the end of this session attendees will understand how mobile applications can be effectively used with seniors for remote care to track outcomes, communicate with patients, and improve their adherence to care plans, as well as design considerations for mobile software to be used by seniors. The session will include feedback from seniors who have used remote care plans, and identify potential pitfalls and pros and cons of implementing a digital remote care program. Attendees who are looking for novel and modern ways to engage patients, reduce costs, and improve care should attend this session.
Speakers:
Anne Weiler, CEO, Wellpepper, Inc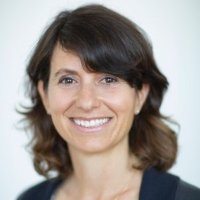 Anne Weiler is CEO and co-founder of Wellpepper, Inc, which provides a clinically-validated platform for digital patient treatment plans. After her mother was discharged from 6-months in a rehabilitation hospital with no instructions and over a month for a follow up check-up, Anne was inspired to co-found Wellpepper to enable patients and providers to connectremotely and collaborate on treatment plans to help patients adhere better to their plans. Wellpepper has worked extensively with researchers from Boston University, Harvard, and University of Washington to ensure that its mobile software is highly usable and engaging for seniors.
Kristin Helps, RN, MIS, Director of Clinical Operations, Wellpepper, Inc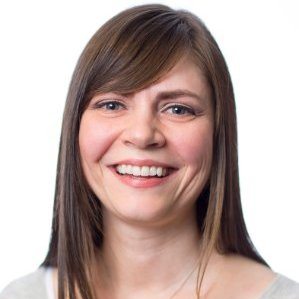 Kristin Helps, RN is Director of Clinical Operations at Wellpepper, Inc. As a discharge and acute care nurse, Kristin recognized the need for better patient communications which prompted her to complete a Master's in Health Information Science with a focus on patient-centered technologies. At Wellpepper she is responsible for helping healthcare organizations translate their paper-based instructions and treatment plans to Wellpepper's task-based platform where patients can record results and get remote help with their home treatment programs.
To view Anne Weiler and Kristin Help's presentation, click here.
4A – Physician Assistants: A Solution for Long-Term Care
Abstract:
Chris Rhule, President of the Canadian Association of Physician Assistants, will provide an overview of Physician Assistants (PAs) employed in long-term care and how working collaboratively with other health professions they can positively impact health care delivery in long-term care homes. A review of case studies and evidence will be presented throughout the presentation. At completion of this session, participants will have a clearer understanding of the PA role, increased knowledge of how PAs can be incorporated into long-term care and appreciate the value that they can provide in increasing access to quality care for residents.
Speaker:
Chris Rhule, MHS, PA-C, CCPA, National President, Canadian Association of Physician Assistants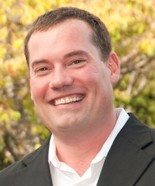 Chris began his career in the Winnipeg Reserves before joining the US Navy. In the navy he was exposed to PAs and upon accepting an honorable discharge embarked on a journey to become a PA. In 1999, Chris obtained a Master's degree from the Quinnipiac University PA Program in Hamden, Connecticut. Chris practiced in the US in cardiac surgery prior to moving back to Winnipeg. He has played a key role in the growth of the PA profession. He contributed to the creation of the first Master's Degree PA program at the University of Manitoba and played a consultative role in the development of both Ontario's PA educational programs. Chris co-authored the Ontario PA Scope of Practice Statement and Competency Profile. From 2005 to 2014 He was the Director for the Winnipeg Regional Health Authority PA Program. For the last 2 years Chris has been traveling abroad working in developing countries providing care for under privileged communities.
To view Chris Rhule's presentation, click here.
4B – Building a Strong Foundation for Dementia Care
Abstract:
The purpose of this session is to provide attendees with an overview of the program, "Creating Connections: Working with People with Dementia", including a snapshot of the information provided, examples of video clips and group discussions, and a summary of some of the most frequent "takeaways", as reported by past participants. Since 2012 the Alzheimer Society of B.C. has been delivering six-hour workshops to a wide range of health-care providers, initially in partnership with WorkSafe BC, with SafeCare BC since 2014, and also through partnerships with service providers throughout B.C. Based on the information provided to families in our Family Caregiver Series, this workshop was launched to address the "hunger" for knowledge from those on the front lines of care for people with dementia. High injury rates in the long-term care sector, the assumption that knowledge might lower these rates, and current research which recognizes the link between person-centred care and safer work environments for care workers led to the partnerships with the two agencies.
Speaker:
Jan Robson, Provincial Education Coordinator, Alzheimer Society of B.C.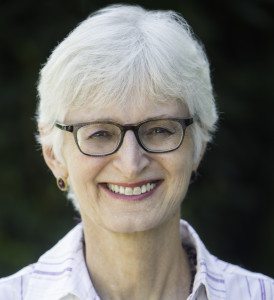 Jan Robson has been with the Alzheimer Society of B.C. for 10 years, as the coordinator of the Dementia Helpline, a Provincial Program Coordinator, and now in the Advocacy and Education department as a Provincial Education Coordinator. Her current role is multifaceted. She leads workshops for health-care providers; delivers tele-workshops to caregivers, health-care providers, and the general public; supports staff around advocacy issues; and works on program development. Her background is in counselling. She has watched dementia take its toll on both her grandmother and her father, and is looking forward to the day when the stigma and devastation of Alzheimer's disease is a footnote
in history.
To view Jan Robson's presentation, click here.
4C – Reducing Behaviours with In-Home Behavioural Support Teams
Abstract:
In Ontario, aggressive behaviour related to dementia and/or mental health conditions now affects nearly half (46%) of all long-term care residents. A 2015 report by the Ontario coroner that highlighted deaths from resident-on-resident aggression has renewed public concern about this issue. Behavioural support teams based in long-term care homes are showing significant promise in reducing aggression and other responsive or challenging behaviours. The Ontario Long Term Care Association (OLTCA) has called for the provincial government to fund a team in every home. Behavioural Supports Ontario (BSO) was launched by the Ontario government in 2010. Each regional health authority determined the roll-out of the BSO model within their region, resulting in a range of different care models, training and support.
In 2015, the OLTCA undertook a survey of its 439 member homes to determine if there were differences between the models. The findings showed that the in-home model (one team based in a home, and serving only one home) significantly outperforms the mobile teams on all measures including resident outcomes. Presentation will highlight: detailed findings showing the dramatic difference in results between mobile teams and in-home teams (graphics) and a case study of an in-home BSO team. Within a year on the BSO team's arrival on one advanced dementia unit, staff were able to reduce antipsychotic medications by almost 50%, and residents have much lower rates of agitation, restlessness, and conflict (includes photographs and short video).
Speaker:
Candace Chartier, RN, CHE, MBA, CEO, Ontario Long-Term Care Association (OLTCA)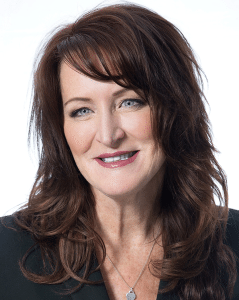 Candace brings her wealth of sector experience to her role as Chief Executive Officer. She is a strong leader, effective communicator and practiced health care professional who leads and delivers results on wide ranging and complex projects. Previously, Candace held positions such as Chief Operating Officer, Corporate Project Director, Administrator and Director of Care in long-term care. She started her career as an RN and worked in the Acute Care Sector, Rehabilitation, Community Nursing and Aeromedical Nursing fields. Candace is a strong advocate for long-term care both provincially and nationally as an executive with the Canadian Alliance of Long Term Care. Candace holds an MBA from Western University Richard Ivey School of Business and is a graduate of Queen's University Executive Development Program and the University of Toronto Rotman School of Management, Advanced Health Leadership Executive Program
To view Candace Chartier's presentation, click here.
4D – Use of Video Surveillance ("Granny Cams") in Residential Care
Abstract:
In this comprehensive presentation, lawyer and seniors' care executive Al Jina examines the complex issue of video surveillance in care homes, from a legal and from an ethical perspective. As a lawyer, he examines the legal/regulatory implications of video surveillance and comments on high-profile cases in which video surveillance came before the courts. He also summarizes existing legislation governing video surveillance in Canada, the U.S., and the U.K. This presentation examines how to balance the technology of video surveillance with the demands for care and the need for ethics that respects individual rights. When is surveillance justified? When and where should be used? Is current legislation keeping pace with the technological advances that put video surveillance within reach of all? The presentation outlines requirements to maintain an 'expectation of privacy' under federal and provincial law. It also suggests practical alternatives to video surveillance that are more respectful of our elders.
Speaker:
Al Jina, LLB. Founder, President and CEO of Park Place Seniors Living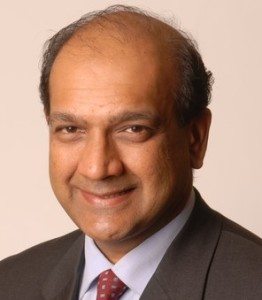 Al Jina, BCom, LLB, is a lawyer and health service executive. Since 1993 he has been President/CEO of Park Place Seniors Living, which provides seniors care and housing at 22 residences in B.C. and Alberta. His commitment to quality health services is demonstrated by the successful Accreditation Canada audits at all Park Place care homes. Additional achievements include: Recent election as Chair of Safe Care BC to improve occupational health/safety in continuing care; A 2010 appointment by the B.C. Law Institute as an advisor for a three year review and an October 2013 report on seniors assisted living legislation; and Selection as the Member of the Year by the BC Care Providers Association.
Al currently serves on the Board of Jubilee Multi-Generational Housing Society. He has previously served on the Boards of the Alberta Continuing Care Association, BC Care Providers Association, and the Health Employers Association of B.C.
To view Al Jina's presentation, click here, and the workshop handout click here.
Closing Keynote: The Butterfly Effect: Changing the Delivery of Dementia Care in Canada
Abstract:
Butterflies create colour, change the moment and are transformational. Dementia Care Homes have been characterised by lethargy, boredom and a malignant social psychology. In 1995 Dr David Sheard began the Butterfly Effect in the UK believing that real quality dementia care could be so different. Based on the fundamental belief that people living with a dementia are more feeling beings than thinking beings, this is a model of care based not on policies, procedures and systems but on the lived experience of people and helping them to come alive. Butterfly Care Homes have no 'them and us' features, no magnolia paint, no herding of people into dining rooms, and no detached professionalism. 20 years on The Butterfly Care Home Approach is a social movement across the UK and Ireland and now spreading to Canada and Australia. Dr. David Sheard will in an emotional, motivational and challenging presentation, state that now is the time that the hospital/hotel model of dementia care is finally outdated and that he welcomes Canada being hungry to prove that 'Feelings Matter Most' in dementia care.
Dr. David Sheard, CEO, Dementia Care Matters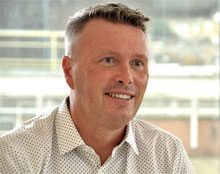 Over the last 35 years David has developed a reputation as a challenging and motivational speaker in the UK, Ireland, USA, Canada and Australia. His main focus in speaking, consultancy, training, writing and his media work in national TV is to shape culture change in dementia care and to emphasise that 'Feelings Matter Most.' Dementia Care Matters has ten arms:
University Recognised Learning
Butterfly Care Homes
Learning Resources
Mattering At Home
Mattering in Hospital
In-House Training
Development in Wales
Development in Ireland
International Development
David's Development Consultancy
Dementia Care Matters' belief and approach as a team are outlined in 19 publications and DVDs entitled the 'Feelings Matter Most' series including the new publication 'Loving: the essence of being a butterfly in dementia care.' In 2015 Dementia Care Matters launched its new culture change DVD, 'Giving: hope for the future of dementia care' and acted as UK TV Series Consultant to the three-part documentary series 'Dementiaville' on Channel 4.
David has a staff appointment as a Visiting Senior Fellow in the School of Health and Social Care, University of Surrey and holds an Honorary Degree award of Doctor of the University (DUniv).
To view David Sheard's presentation, click here.
2016 Annual Conference Sponsors:
Title:

PLATINUM:
GOLD:
SILVER:

 SUNDAY EVENING RECEPTION: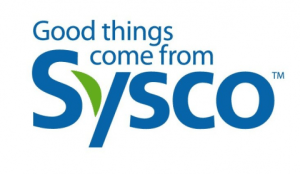 MONDAY NIGHT COCKTAIL RECEPTION

 MONDAY NIGHT CLUB CARESINO
MONDAY LUNCH:

 MONDAY BREAKFAST:

OPENING KEYNOTE AND PLENARY

TUESDAY BREAKFAST:

BAGS AND LANYARDS:

 SECONDARY PLENARY: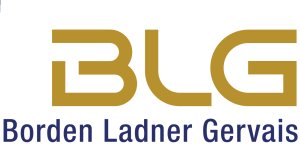 MONDAY MORNING COFFEE: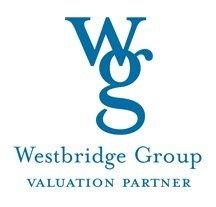 MONDAY AFTERNOON COFFEE:

TUESDAY MORNING COFFEE: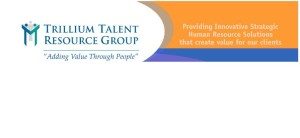 BCCPA ANNUAL GOLF TOURNAMENT IN HONOUR OF TOM FRAME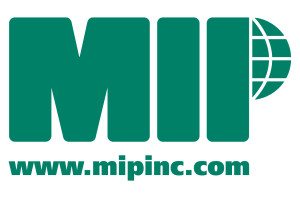 $100,000 HOLE-IN-ONE GOLF SPONSOR: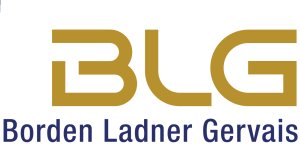 GOLF HOLES:
Educational Partners

MAINTENANCE OF CERTIFICATION
Attendance at this program entitles certified Canadian College of Health Leaders members (CHE / Fellow) to 8.5 Category I credits toward their maintenance of certification requirement.