New Sector Specific Crisis Communications Manual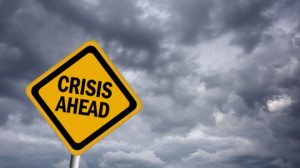 The BC Care Providers Association is pleased to provide our members with a new sector specific Crisis Communication Manual.
Crises by their very nature are unexpected events, especially in health care where the well-being and, and in some cases, the lives of people are on the line. Though each crisis has its own unique characteristics, preparation, pro-activeness, and consideration of all eventualities is the key to effectively managing unanticipated events, and mitigating reputational damage.
"This new communications kit offers members a step-by-step framework for when a crisis hits," says Daniel Fontaine, CEO. "It provides valuable guidance on everything from media protocol to a stakeholders contact list. If employed properly, this toolkit can go a long way in helping to facilitate an adequate flow of communications between our members, the media and public at large during a time of crisis."
The comprehensive 37-page documents offers BCCPA members a strategic guideline for when a crisis hits. The manual provides a crisis framework for the following:
How to pull together the best team for an effective response
How to develop a key message
When your spokesperson(s) communicates your desired message
The vehicles through which to communicate your message
The key media and stakeholders to whom you must immediately reach out
In addition, the in-depth manual provides instruction for specific crises care-homes are likely to encounter from disease outbreak to staffing issues.
Using this communications framework, members will have a clear path of how to respond to any potential crisis, saving valuable time and allowing their team to focus on solutions.
For member-only access to the BCCPA Crisis Communication Manual, as well as other BCCPA policy templates, please click here.

We would like to acknowledge the Ontario Long-Term Care Association (OLTCA) for providing us access to their Crisis Communications Manual. This amended version was produced for the exclusive use of our members and would not have been possible were it not for the generous support of the OLTCA.