Louise Johnson – Innovation of the Year Award Recipient
Louise Johnson
The Innovation of the Year award is given to a member care provider or one of their employees who can demonstrate an innovation they have developed or introduced within the sector to improve the quality of care delivered.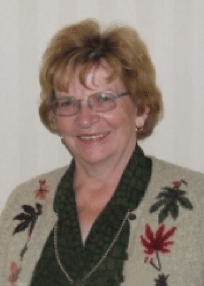 Louise Johnson is an Administrator and Accreditation Coordinator for Park Place Seniors Living. She provides clinical and quality support to Spring Valley Care Centre and Accreditation support to Park Place Seniors Living's twelve residential care homes.
Louise is the recipient of this year's Innovation of the Year award for integrating an ethical decision-making framework in a client-centred care model at Park Place's Spring Valley Care Centre in Kelowna. Louise developed a power point presentation entitled, "Ethics in a Client Centered Model: A Successful Journey," and presented it at the Alberta Continuing Care Association's annual conference, the Interior Health Residential Care Forum, and to the Fraser Health Residential Services Administrators' Committee.
In her presentation, Louise explains how asking individuals and organizations to make choices based on ethics is much more complex and requires a higher level of thought than simply providing checklists, rules, or guidelines. After intensively researching various ethics frameworks, Louise lead the development of an easy-to-read ethics manual for staff. This manual includes a decision-making framework and terms that  "make sense" to frontline staff.
Louise has held numerous positions in health care in Alberta and British Columbia, including a number of senior management positions such as Vice-President of Nursing, Administrator, and Outreach Consultant for the Ministry of Health, as well as Clinical Advisor and Manager of Residential Support and Home Care.
Her professional memberships and involvement have included the Canadian Association of Gerontology, Gerontological Nurses of British Columbia, expert content committee for the Centre of Aging, the Special Care Unit Research Project, and the President of the Directors of Continuing Care Management Group.
Louise has published an article on "Creating Caring Environments" in the Canadian Long Term Care Monitor and co-authored a special care unit resource manual.
She specializes in dementia care and has given extensive presentations at international conferences, colleges, and universities for students, residential and home care staff. Louise has also served as a member of the Alzheimer Society's advisory council.
Louise has a strong interest in quality management and is an advocate for client-focused services and ethical decision making that assures dignity and sincere respect of client and staff needs. This has been supported by opportunities to continue learning and participate in education and quality management initiatives at regional and provincial levels.
The BC Care Providers Association is proud to select Louise as this year's Innovation of the Year award recipient. On February 19, 2014 in Victoria, the Hon. Dr. Terry Lake, Minister of Health, will present Louise with her award.
Congratulations, Louise! 
If you are a BCCPA Member, don't forget to RSVP for the BC Care Awards by clicking here!
To view Louise's power point presentation, "Ethics in a Client Centered Model: A Successful Journey," click below.