If you own or operate an independent living site, you are eligible to become a member of EngAge BC, an operating arm of the BC Care Providers Association (BCCPA). By becoming an EngAge BC member, you are not only automatically eligible to access the various programs and services offered through EngAge BC, but you also receive all the benefits of being a BCCPA member.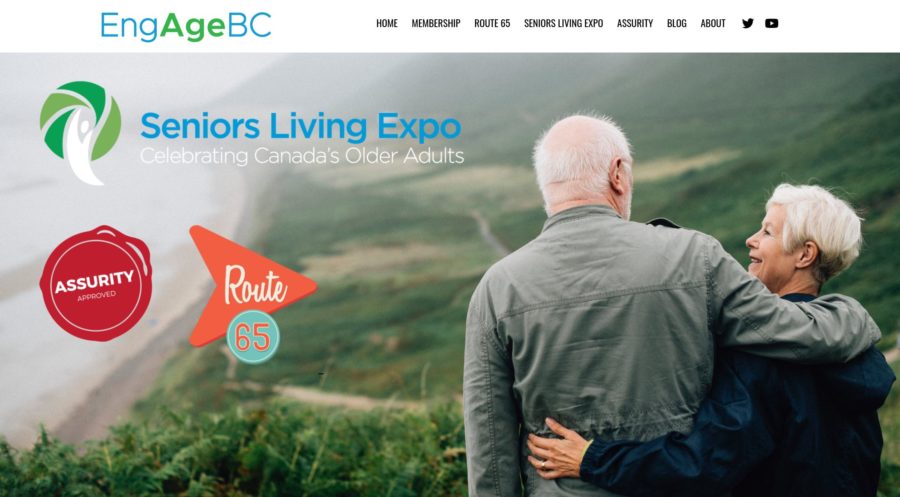 Route 65
Through EngAge BC, independent living operators can promote their retirement communities to future clients on our innovative Route 65 service. Route 65 provides seniors with an easy way to find seniors living options in B.C. The program is marketed throughout British Columbia, and features an instructive "bot" called Walter. The site is also supported by a 1-888 customer service line representative.
Assurity Certified
In 2020, EngAge BC launched the Assurity Certification Program, which provides those looking for seniors living the confidence that they will get first-rate hospitality and customer service. Assurity helps make it easier for seniors and their families to pick an independent living organization that upholds industry standards for quality.
Seniors Living Expo & Job Fair: Nov. 5-6, 2022
Independent Living members will also be provided with exclusive member rates for the Seniors Living Expo & Job Fair, which is happening on November 5-6th, 2022. If you would like to exhibit or become a sponsor, you can reach us at expo@engageseniors.ca. All members are also able to access superlative issues management support from BCCPA. Staff can assist with any issues of concern which might pertain to decisions or policies being implemented at the municipal, provincial or federal level.
See our Membership page for the current fee structure.
To join EngAge BC, fill and submit our online membership application.