February 20th is Family Day, a special day for Canadians to spend time with their loved ones.
This weekend, BC Care Providers Association (BCCPA) and EngAge BC would like to wish a Happy Family Day to all the family caregivers across B.C. We would also like to take this opportunity to acknowledge the important role of family caregivers in supporting and caring for seniors in long-term care and at home.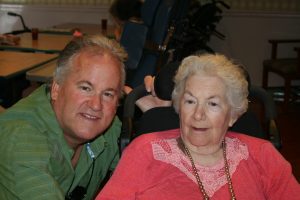 To recognize the importance of family members' contributions to the seniors' care sector across B.C., BCCPA recently named Kim Slater, Founding Chair of the Family Councils of BC, as the 2023 recipient of the Family Champion Award. After his mother entered long-term care in 2001, Kim dedicated more than twenty years of work to strengthen the sector, officially retiring in 2022. Kim exemplifies the dedication that goes into caring for older loved ones in long-term care and also the essential voice of family in promoting quality of care and life for residents.
Last month, BCCPA and EngAge BC released Supporting an Active Partnership: A Service Provider's Guide to Family & Resident Councils. Its purpose is to share learnings and best practices for supporting long-term care operators in the development and continuation of resident and family councils. Read and download the guide here.
We thank Kim and all the children, grandchildren, spouses and other companions who continue to support older adults this Family Day and every day.
Please note that our office will be closed on Monday, February 20th.