The Care Provider of the Year Award in Long-Term Care celebrates the exemplary individuals who go above and beyond in seniors care.
Winners will officially be announced in January 2023 and will be presented their awards at the BC Care Awards ceremony in Victoria, B.C. on February 28, 2023. Along with two nights of accommodation at the Fairmont Empress, winners will be awarded free Occupational Health and Safety Refresher training for their organization, thanks to our sponsor SafeCare BC.
Below we highlight five exceptional individuals in long-term care who were nominated for their commitment to quality, compassion, and excellence in care.
Michelle Harnett – Kaigo Senior Living
For the past 14 years, Michelle Harnett has worked as a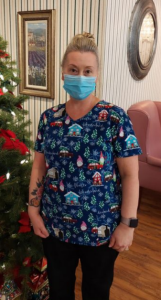 Health Care Assistant (HCA) at Mission Creek Landing. As an HCA, Michelle shows true leadership in mentoring not only new HCA's but also supporting new graduated nurses. Michelle provides easy and clear direction when mentoring students, new staff and management on ensuring all residents and staff are receiving the best care possible. As a team player, she is willing to work anywhere with such a positive attitude that she brings the rest of the care team up to her high level of caring ways.
Michelle's commitment to ensuring best care of her residents shines through in everything she does. Michelle has taken the time to know all the residents and families and she is quick to see and communicate when a resident is not themselves. She is a very dedicated HCA champions and ensures every new member is welcome and set up for success.
"Michelle is a true team player and is often the first to volunteer more to [whichever] neighborhood needs help." – Manager
"Michelle really welcomed me when I was new and truly cared how I was doing and settling in here. She is always the first HCA I go to if I have a question about a resident. I know her knowledge is invaluable in what is going on with the resident." – Nurse
"Michelle is always good to me. She has great patience, and she is so sociable and can makes me feel happy." – Resident
Mylene Agtay – Sidney All Care Residence
As a Health Care Aide, Mylene Agtay has a kind and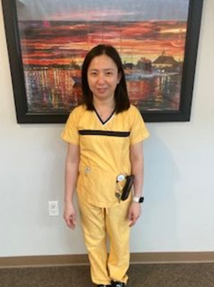 gentle approach with residents. Although some residents experience challenging behaviours, Mylene calms them and makes them feel safe in their home through her extensive experience and patience. Mylene is often seen making residents laugh and truly brightens their day by spending quality time with them and not rushing those very important social interactions. She will do this by dancing with them, singing to them or spending time with them silently or just holding their hand for support.
Mylene has also shown excellent leadership and organizational skills in her role. As such, she was selected to train in our Advanced Med HCA Program and is a member of her site's COVID response team. Mylene continues to display her leadership skills daily by solving issues on the floor as well as taking initiative to assist wherever needed.
From her peers:
"She is always going the extra mile and is always helping her team on the floor and works extremely hard."
"She is just AWESOME, there is no other way to say it. I am happy when she is working because I know the residents will be well taken care of."
Preet Dhanota – Veterens Memorial Lodge – Broadmead Care
From the very beginning of her time as an LPN at Veterans Memorial Lodge, Preet Dhanota has dedicated herself to providing high-quality care. Over the years, she has developed a deep knowledge of Gerontology and Dementia Care practices and applies those principles, along with the intimate knowledge of the residents that she cares for, to provide excellent care. She also encourages and supports the team to provide meaningful activity to the residents.  She has a deep understanding of the individual needs of each resident and always acts in a responsible manner when it comes to personal and professional accountability.
Through her quiet and calm disposition, people are confident in her care. This is especially true when she communicates with families whose loved ones are reaching end of life. She does so in a kind but clear manner, which helps them to understand and accept the changes that they will observe. Families had said that Preet had taken the time to make them feel comfortable with the experience, although they had never expected to feel that sense of peace.
From her colleagues:
"Preet is a good listener and encourages group work. She has respect for co-workers and residents also families as well. Preet is a good, caring person." – HB, HCW
"Preet listens to her staff's suggestions. She makes sure everybody has an input if there will be changes in the routine sheets. She is very professional in her job." – AS, HCW
"Preet is a very hardworking nurse. She is a professional, caring, compassionate person. She has excellent communication skills. She is very good with residents. She is a very good team player and good problem solver. She always listens to staff concerns and solves it very wisely." – HM, HCW
Rani Gahunia – Trillium Communities
Rani Gahunia is an LPN who is always looking for ways for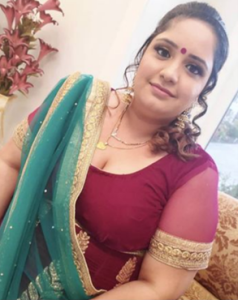 improvement to ensure the quality of life and care that envelopes dignity, compassion and fairness for residents at Trillium Communities. Rani ensures care planning that is fitted to the changing tastes, care needs and new passions of residents. She considers all her residents and their family part of her work family and strives to accommodate for the best possible outcome.
Rani strives to manage conflict resolution with professionalism and leadership. She always takes the time to be present and really listen and understand with compassion to any issues that her residents, their families, or her colleagues may have. She is always striving for improvement and brings forth ingenuity in different possibilities to make care better.
From her nominator:
"[Staff] feel safe when she is working because she will manage any issue when they arise. There have been several family members who have informed me that they feel Rani is an exceptional nurse who is knowledgeable and cares for their loved one. Our physician feels that Rani is very capable and is trustworthy in her role not only because of her knowledge, but because of her compassion." – Victoria Hillebrand, Executive Director at Douglas Care
Rey Balajo – Sienna Senior Living
As a Clinical Lead, Rey Balajo cultivates happiness in the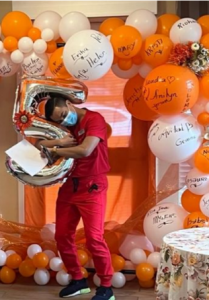 daily lives of residents at Glenmore Lodge. Throughout his five years here, he gradually progressed into senior positions, starting as a Care Aide to an LPN and finally as a Registered nurse – a testament to his leadership and commitment to providing the best care.
A champion of person-centred care, Rey always has time to listen to residents and he makes their wellbeing his number one priority. If a resident is sad or having a bad day, his compassion shines through as he will sit and comfort them, while charting and managing his work. He will do just about anything to brighten their day, this includes having a spontaneous dance party to help lift their spirits.
From his nominator:
"Our staff also feel his uplifting presence, as many will attest that staff morale is always high when Rey is in the building. He is a constant source of happiness to us all and we are eternally grateful to have him working with us at Glenmore Lodge." – Ivana Pavlic, Executive Director at Sienna Senior Living
BC Care Provider of the Year | Long Term Care Award is sponsored by: