A significant portion of buildings' total energy consumption is used for heating from September to April. During the summers, energy consumption then drops significantly, unlike during the heatwave when air conditioners and fans take over the heating load. This means that summers should be used to prepare and implement heating load reduction strategies so that results can be observed during the winters. Many senior living communities across Canada and the United States follow this approach and gain colossal operational cost savings and carbon reduction, thus making them self-sustainable and greener.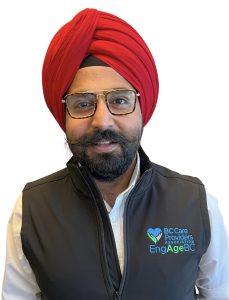 In the past two years, the following homes participated in the BCCPA Energy Savings Program, in collaboration with FortisBC, and gained financial savings and rebates for reducing heating load:
Menno Home
Baptist Evergreen
Carefree Manor
H&H Total Care
Additionally, more than 25 members enrolled in the Energy Savings Program and availed of benefits such as free energy assessment, energy reduction strategy, and guidance on best practices.
Some Energy Efficiency Measures include:
High-efficiency boilers, motors, and lighting upgrades
Hydronic Additive for heating loop
Energy Star high-efficiency kitchen equipment
Ozone Laundry for hot water use reduction
Heat-recovery ventilation (HRV)
Low-flow faucets, toilets, and showerheads
In-suite air-quality monitors and thermostats
Gas-absorption heat pumps (for one building's hot-water system)
Wastewater Heat Pumps
Envelope Improvements
Window upgrades
Other technologies are specific to building infrastructure (i.e., electrical and mechanical), and a personalized analysis is required for proposing those technologies.
FortisBC runs numerous rebate programs for existing and new construction.
For easy navigation and support, please contact BCCPA Energy Specialist Abhijeet Singh at abhijeet@bccare.ca or by phone at 604-736-4233 ext. 246.
It's time to act so that you can save in the future.