After seven years with the BC Care Providers Association (BCCPA), Michael Kary, Director of Policy and Research will be leaving the Association.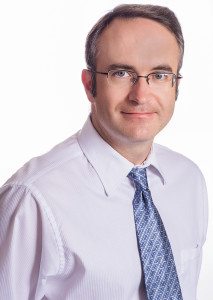 Kary has left a lasting mark on B.C.'s seniors care sector through the development of numerous landmark papers and reports that have influenced the continuing care sector, including: Strengthening Seniors Care: A Made-in-BC Roadmap; Bedlam in BC's Continuing Care Sector: Projecting Future Long Term Care Bed Needs (cited by Canada's leading health commentator André Picard—see article here), When a Hub Becomes Home: Placing Seniors at the Heart of B.C.'s Communities, Dementia-Friendly Care Homes: Best Practices in Dementia Care and others. His work has not only shaped the work of BCCPA but has been referenced by researchers and policymakers across the country.
Throughout his time with BCCPA Kary has been a trusted advisor on numerous projects and has been a valued colleague to many across B.C.'s seniors care sector. Michael also developed the plenary programming at several of BCCPA's conferences and our popular Care to Chat speaker series.
"For the last seven years Michael Kary has been an integral part of the Association. We are appreciative of his many contributions including widely read and respected research that has helped improve seniors care across Canada. We wish him well in his future endeavors," says Terry Lake, CEO, BC Care Providers Association.
While Michael is known for his low-key demeanour at work, it was contrasted by his spirited abilities as a performer and improv actor. The staff will never forget his drawer full of loose change — if we only had a vending machine in the office!
Please join BCCPA and EngAge BC as we wish Michael Kary the very best in his next steps.