On April 30th the final episode of season 7 of Care to Chat concluded with a distinct and memorable question and answer session between two former political opponents, each who have held the portfolio of B.C.'s Minister of Health. During a wide-ranging and candid discussion between BCCPA/EngAge BC CEO Terry Lake and the Hon. Adrian Dix, over 100 audience members on Zoom were treated to a range of information and ideas about continuing care in our province.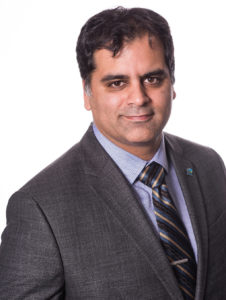 Minister Dix was open to discuss many facets of the sector, such as the role of for-profit care, the role of private home health and independent living in relation to funded services for seniors, how the pandemic response could have been improved, whether vaccinations should be mandatory, how long the single site order should remain in place, and the future of national care standards. Finally, the Minister acknowledged the work of care providers and elected officials on all sides of the political spectrum and taking a "Team BC" approach to fighting the COVID threat.
BCCPA board president Aly Devji has long championed for that Team BC approach, and echoed the Minister's sentiments.
"Despite the challenges and tragedy we have collectively faced, BC has clearly fared better overall than other jurisdictions thanks to the leadership of the Minister and Dr. Henry," says Devji. "There is no doubt in my mind that the Team BC approach between the government and seniors care sector has helped us to better resolve challenges and mitigate risk.
"There could have been improvements, but even the best teams do not score every goal or win every game. The best teams, support one another when times are good or bad, and they overcome adversity together. As long as we stay united in our quest to improve seniors care, we will succeed."
#CaretoChat will return this fall for another season of enriching conversations and compelling topics related to B.C.'s continuing care sector.
BCCPA #CaretoChat Tweets
Click below to read our live tweets.
This afternoon's #CaretoChat with #bchealth Health Minister @adriandix and @BCCareProviders CEO @TerryLake19 to begin shortly. Should be good discussion on the current and future state of #seniorscare including on government's response to COVID-19 in #longtermcare #bcpoli

— BC Care Providers (@BCCareProviders) April 30, 2021
Video Clip — Will B.C. adopt federal national standards for long-term care?
A few minutes of the hour-long Q&A session between Terry Lake and Minister Adrian Dix.