This year June 1 – 7, 2020 marks Seniors' Week in British Columbia—a time when we celebrate older adults and the vital role they play in communities across the province.
BC Care Providers Association and EngAge BC are proud to acknowledge the lifelong contributions our province's seniors have made and continue to make to our society.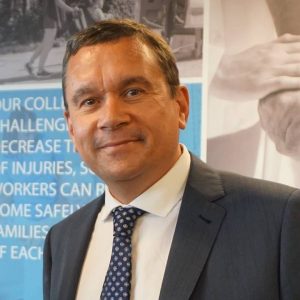 The COVID-19 pandemic has had a devastating impact on seniors in Canada and globally. We offer our heartfelt condolences to the loved ones of seniors who have lost their lives to the virus.
There are many lessons we can learn from this crisis. As a province, we need to address fundamental issues facing the seniors' care sector and boldly address the challenges we face, such as investing in a true health human resources recruitment strategy and ensuring that our infrastructure is state of the art. As a society, we also need to do more to improve the social inclusion of older adults and fight ageism.
During this pandemic, I have been delighted to see how British Columbians have stepped up to protect the most vulnerable in our society. Volunteers responded in droves to help seniors in need through grocery deliveries, virtual visits, and check-in phone calls. In our care homes, frontline workers and https://bccare.ca/wp-content/uploads/2022/08/medcare-img22.jpgistrative staff have gone above and beyond to keep residents safe while helping them to stay connected to their loved ones.
We also understand the sacrifice many of us have had to make by not being able to visit a loved one in a care home, or even hold their hand. As social distancing measures and restrictions on visits in long-term care and assisted living residences remain in place, we encourage British Columbians to come up with safe and innovative ways to reach out to the seniors in their lives.
In April, BCCPA launched the #TellThemYouCare campaign, inviting the public to send positive greetings to seniors receiving home care and those living in long-term care, assisted and independent living settings. So far, we have received over 600 submissions from British Columbians from all corners of the province, and we are heartened to see people embracing the opportunity to reach out to seniors during these challenging times by sending messages that are thoughtful, heartfelt, and compassionate.
Premier John Horgan and Ronna-Rae Leonard, Parliamentary Secretary for Seniors, have also articulated their support for B.C. Seniors' Week in a joint statement.
"This week, we encourage British Columbians to reach out to a senior in their life. If you're not already doing so, think about how you can offer a helping hand to elders in your community. Doing our part to keep B.C.'s COVID-19 curve flat is one of the best ways we can honour seniors.
"During this challenging time, making sacrifices to help protect the most vulnerable are acts of compassion. Coming together to support each other is how we will get through this crisis and be stronger than before," the statement reads.
We want to take this opportunity to assure B.C. seniors and their families that our members are here for you and will continue to be there for you. Our Association is committed to strengthening seniors' care across the province and will continue to work collaboratively with the Ministry of Health, health authorities, and multiple stakeholders to build a society where every British Columbian can age with confidence, respect, and dignity.
Mike Klassen
Acting CEO, BC Care Providers Association & EngAge BC