Learn more about this exciting opportunity to promote your site! Workshop details below
Over the next two months, EngAge BC will be running a major advertising campaign to promote Route 65, our groundbreaking online tool to locate B.C.'s best seniors living and wellness services. In the coming weeks, radio audiences and news readers will begin to see and hear ads on the radio, in print, on the web and through social media.
Route 65 has already received an overwhelming response from the public, with over 20,000 website hits since our July 31st launch and traffic continuing to grow!
Listen to our new radio ad!
As a benefit of membership, BC Care Providers Association (BCCPA) and EngAge BC members can create a free listing on Route 65. Members who would like to unlock additional marketing and advertising opportunities can upgrade to a paid premium or featured listing subscription. 
Commonly Asked Questions about Route 65
Why upgrade to a premium or featured subscription?
A premium subscription enables users to make their listing stand out through a host of marketing tools, including the ability to post photos, videos, extended descriptions, list key amenities and services your organization offers, and more.
We also offer monthly or annual featured listing add-ons, available exclusively to premium subscribers. Featured listings help users enhance their visibility on the website, with featured listings appearing at the top of search results, and advertisements for featured listings appearing on prominent pages of the website.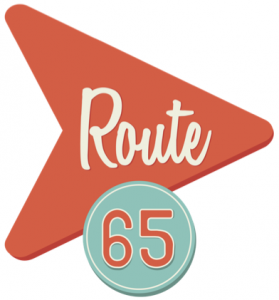 All revenue generated from premium and featured subscriptions will be directed back into future expansions and promotion of the Route 65 program.
What if I operate more than one site?
We offer a 10% discount for those purchasing multiple premium listings subscriptions.
What if I don't have vacancies?
We encourage operators without active vacancies to upload their listings to Route 65. This will inform the public of seniors' living and wellness options in their communities and help give them the ability to plan ahead. We currently have vacancy indicators and optional waitlist features that can be activated on Route 65 listings if there are no current vacancies available.
How do I sign-up?
Don't miss out! You can register your listing(s) on Route 65 here.
If you are interested purchasing a featured listing for October, please contact us to register as there are a limited number of spaces available each month. We offer a 20% discount for those purchasing annual featured listing subscriptions.
For any questions, please contact Marjahn O'Connor, Programs Advisor, at marjahn@engageseniors.ca.
How can I learn more?
Join us for a 90-minute webinar on EngAge BC's programs—Route 65, Seniors Living Expo and Assurity—on September 25th, 2019 from 1 – 2.30 p.m.
Those who are not currently BCCPA/EngAge BC members are welcome to attend. Participants will be eligible to win some exciting prizes.
Register here.