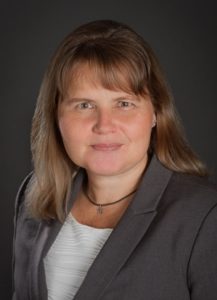 EngAge BC is pleased to announce that Melanie Reinhardt, President, Vantage Living, has been appointed as the Chair of EngAge BC's Member Council.
Established in 2019, EngAge BC aims to support the distinct needs of private pay seniors living and wellness providers. Members are eligible to access the programs and services offered through EngAge BC and receive the benefits of BC Care Providers Association (BCCPA) membership, including public affairs support. Likewise, BCCPA members are eligible to access EngAge BC programming.
"Melanie is collaborative, committed to quality and is driven by a passion for supporting seniors' wellness. I am confident that her strategic vision and strong leadership will position EngAge BC to be the resounding voice for BC's seniors' living and wellness sector," says Daniel Fontaine, CEO, BCCPA and EngAge BC.
Comprised of private pay, seniors' living and wellness representatives, EngAge BC's Member Council will set and oversee the strategic direction for EngAge BC, in order to advance the interests of private pay seniors' living and wellness members and the seniors they serve. This includes guiding the implementation of relevant programs such as Assurity.
"It's a great time to be a senior in B.C.!  I am looking forward to working with the Council and supporting staff as we strive to ensure that seniors have great options for housing and wellness services," says Melanie Reinhardt.
"For me, the efforts of EngAge BC come down to two principles, choice and quality. Choice is not something that should be absent from our lives when we get older. EngAge BC will help ensure that seniors are aware of the choices available for housing and wellness services. Route65 is already helping to do this by matching seniors with housing and wellness services. Through the development of Assurity, EngAge BC's quality assurance program, we will help independent living and assisted living operators ensure that quality remains the focus of seniors' services," she continues.
"Over the next few weeks, EngAge BC looks forward to announcing the remaining members of the Member Council," says Fontaine.
This announcement follows last week's launch of Route 65, a groundbreaking online destination that helps match older adults and their family members with B.C.'s leading operators of those services, as well as the announcement made earlier this week, appointing Rebecca Frederick, previously BCCPA's Manager, Public Affairs, to Senior Manager, Strategic Engagement, EngAge BC.