Commentary by Rebecca Morris
On June 20, Moira Welsh published a moving piece on caring for people with dementia in the Toronto Star. The poignant article followed a Peel nursing home as it implemented David Sheard's frequently celebrated Butterfly Household Model of Care.
The Butterfly Model rests on the belief that for people experiencing dementia, feelings matter most, and that emotional intelligence is the core competency. Care home organizations who implement the Butterfly Household Model of Care are supported by Dementia Care Matters to undergo a one-year culture change program. The Butterfly Project incorporates several key components and guides and nurtures leadership, staff, families and care partners to be person-centred and relationship focused.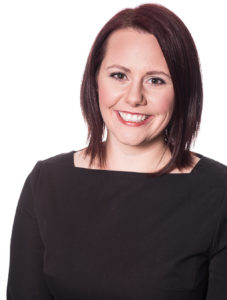 To say that the care home's journey, as documented by Welsh, was inspiring would be an understatement.
Sheard, a two time guest of BCCPA, is often noted as a "disrupter" of seniors care, as he and his colleagues are changing the kind of care being demanded by seniors and their families. As baby boomers begin to enter long-term care homes across the country, for example, you can bet that they will seek homes which have undergone programs such as Sheard's, or are operating under the principles which underpin Providence Health's Youville, just to name a few leading models of care. However, disruption is arguably a tepid term for what Sheard and other evangelists for person-centred care such as Eloy van Hal, co-founder of the Hogeweyk Care Concept, are doing when it comes to caring for people living with dementia. Yes, Sheard and his colleagues in culture change are disrupting markets, but they are also a part of something much larger.
Work like Sheard's should be celebrated as the burgeoning of a social movement which centres around the notion of social citizenship in care, a concept which asserts that people living with dementia are deserving of full social and political inclusion. An identification that the training we provide to staff, the policies we create, the ways we think about choice in care, can either support inclusion or further marginalize people living with dementia.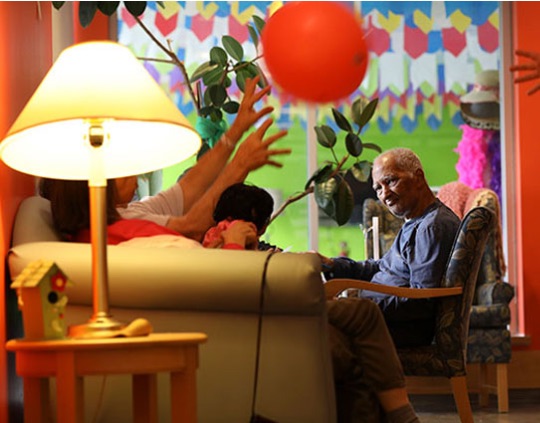 The concept of social citizenship was integral to the disabilities movement of the 1960's. Yet when it comes to people living with dementia, well, we are just beginning to catch up.
While there are many reasons why the disability movement may have failed to include people living with dementia – the absence of parental-advocates, the misunderstanding that dementia is a normal part of aging, and perhaps most significantly, ageism – there is evidence that the tides have begun to change. This can be credited in part to academics who have spurred the theoretical discussion forward, to on the ground advocates for better care such as Sheard, but perhaps most importantly is a testament to the people living with dementia who have been speaking up to demand a place at the table.
Why does this matter?
Identifying that changing care philosophies are the outcome of a larger social movement rather than miraculous but isolated programs, concepts, or actions, can help us move beyond platitudes – past writing the words "person-centred care" on a brochure or website and leaving the well intended discussion to sit there. By recognizing emerging models of care as something larger, it helps us conceptualizing the way we provide care to and with people with dementia as a human rights issue.
Discussing changing philosophies in care as part of a movement enables us to recognize that there are many approaches, many actors, many paths toward social citizenship for people living with dementia. It encourages us to note that we all have a role to play in urging the movement forward. It also helps us appreciate that anything but person-centred care (in the complete sense of the term) is care provided immorally.
Thanks go to Sheard for bringing this discussion to the forefront and for the important work which he and his team do, and to Welsh for a striking portrayal of what it can look like when we get to truly person-centred care.
** Feature image from the Toronto Star **