The future of law and seniors care
Najeeb Hassan is a partner at the law corporation Roper Greyell. Given his lengthy and diverse history in labour, employment and human rights law in the workplace BCCPA has invited him to present on emerging issues to BCCPA's home health members on June 26.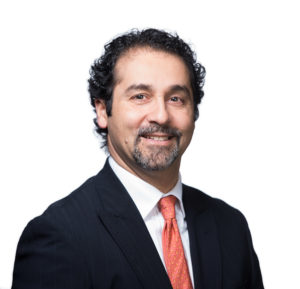 Najeeb's legal career includes serving as vice-chair of the BC Labour Relations Board. He has also held several senior positions with the Health Employers Association of BC (HEABC), where he provided hands-on labour relations advice, conducted arbitrations and Labour Relations Board hearings and negotiated collective agreements.
BCCPA took the opportunity to ask Najeeb a few questions about law and seniors' care.
Q: What do you like best about practicing law in the health care sector?
I am continually impressed by the high level of commitment, passion and professionalism of health care managers and front-line workers to ensure that the public receives the best possible care. That my health sector clients consider me to be an important member of their team, helping to ensure that workplace legal issues are addressed effectively and efficiently, is gratifying.
Q: What challenges do you expect seniors care to face in the future?
Funding will remain a struggle, as it will for the entire healthcare system. From a health human resources perspective, we are beginning to see the retirement of a significant number of managers. The loss of institutional knowledge and experience is going to be a real challenge for many employers and steps should be taken to ensure the orderly transition of that expertise.
At the other end of the age spectrum, seniors care providers will need to find new and innovative ways to attract and retain younger workers (both in frontline and management positions), as the interests and desires of the millennial workforce differ greatly even from that of 10-15 years ago.
Q: How does your experience with organizations such as the BC Labour Relations Board and HEABC affect the way you currently practice workplace law?
As a Vice-Chair at the Labour Relations Board, I gained insight into the decision making process of adjudicators. Consequently, I focus on ensuring that the adjudicator has a good understanding of the facts that make a case unique. My time at HEABC afforded me the opportunity to gain an intimate understanding of the operational, political and legal functioning of the various components of the health sector. I also gained strong working relationships with the various unions involved in healthcare. Most importantly, I developed as well-founded understanding that, often, a practical approach to a dispute can yield a better outcome than a litigated resolution.
Q: What advice would you have for seniors care providers as the sector continues to grow?
Proactive planning is going to be key to the maintenance of a strong leadership and frontline team. That includes getting out ahead of workplace legal issues by putting proper employment contracts, policies and performance management programs in place to avoid problems before they spiral out of control. It also means thinking strategically about ways that issues can be addressed that makes the most sense for your organization.
Najeeb will be providing a session for BCCPA home health members on June 26 from noon to 1 p.m. More information on the session is available on M365. To register please contact Rebecca Morris at rebecca@bccare.ca.