This week the BC Care Providers Association attended the 2017 Canadian Home Care Summit held in Toronto, Ontario. The summit, which focused on Integrated Care, was one of three national summits held across Canada, the first in Edmonton, Alberta and the last to be held in Halifax, Nova Scotia on November 14 and 15.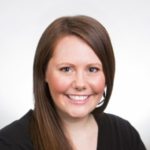 Rebecca Morris, Manager Public Affairs, Assisted Living & Home Care attended the program on behalf of BCCPA.
"I was encouraged to see so many people committed to improving home care, in one room," says Morris. "The Canadian Home Care Association provided attendees with an important opportunity to share information about best practices and successes that have been developing both  in Canada and internationally."
The event's speakers included representatives from the National Health System (NHS) in the United Kingdom, the Canadian Institute for Health Information, CBI Health Group, the College of Family Physicians of Canada and closer to home, the Fraser Health Authority.
"Learning from each other best positions the sector to improve care and quality of life for Canadian seniors. I've come back to B.C. inspired and am looking forward to sharing what I've learned with our members," Morris adds.
BCCPA is planning to attend the sessions in Halifax, on Accountable Care, as a virtual delegate.
Home care providers are invited to read more about what BCCPA offers our members.