The following article was posted last year on the Nurse Next Door website and was written by accomplished healthcare professional Anne Rockingham. The BCCPA supports the idea that the holidays can be a tough time for some seniors, so we encourage everyone to do what they can to make this time of year enjoyable for our seniors and the family members that care for them.
+++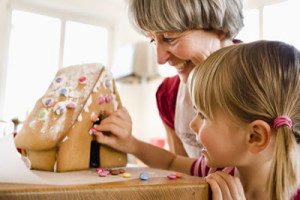 The holiday season can be a happy time for millions. But this jolly season can also be a time for the blues for many others such as seniors and those family members who are caregivers for seniors.
With our Happier Aging approach to care, you can help make seniors happier through the holidays with a smile, positive attitude, and a few simple actions. Here are a few ways you can easily infuse some Happier Aging into seniors:
Encourage them to find things to be happy about this holiday season, such as reminiscing about all the happy holidays from years past with pictures or mementos.
Bring them a small gift to brighten their day. An item such as a special little treat or a copy of a favorite book. They will appreciate the gesture and it will make them feel valued.
Try calling family members and inquire if they'd be visiting during the holidays. Find appropriate ways to remind family members that their loved one is alone and could possibly use a little extra attention. If you or other family members are unable to visit them, try to set up a video chat or have them send a special note or gift.
Keep them busy making gingerbread houses, decorating their tree, playing their favorite movies, arranging flowers, or cooking holiday treats for their neighbors.
Find out who is doing Christmas caroling in the neighborhood and ask them to stop by and sing.
Reach out to them if they will be alone on the holiday and see if there is a way you can find inclusion for them. Perhaps there is a local senior group that is hosting a party that they could attend, or sometimes their place of worship will have volunteers that will make a visit during the holidays.
Author:
Anne Rockingham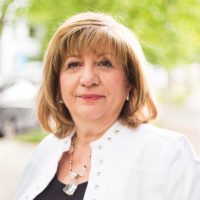 Anne is an accomplished health care professional with nearly 40 years of experience in nursing. Anne's career began when she graduated as a Registered Nurse and continued her undergraduate studies at Niagara University in Lewiston, New York and Brock University in St. Catharines. Since then, she has gained experience in the public and private sectors holding multiple positions including Staff Nurse, Supervisor Nurse, Nurse Educator, National Manager and Quality Implementation Coordinator. Click here for more info about Anne.