The Vancouver Coastal Health Authority recently announced it was going to invest in a number of new care homes throughout the region. In Sechelt there has been a mixed reaction to this announcement with a number of articles appearing in the local Coast Reporter newspaper.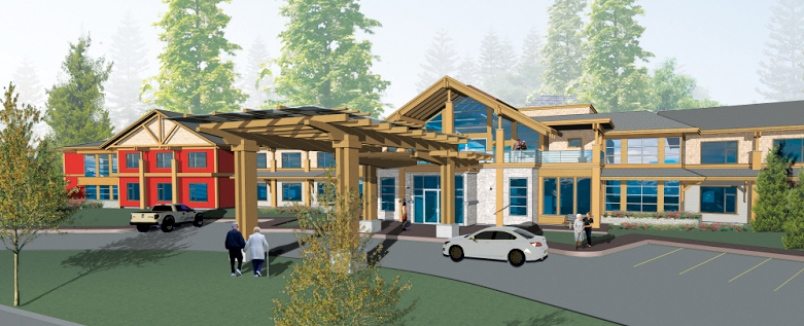 Last week NDP MLA Nicholas Symons held a community forum to discuss the closure of the two government-owned care homes which will be replaced by the new Silverstone Care Centre. A number of attendees expressed concerns regarding this new development.
In response, Daniel Fontaine, CEO for the BC Care Providers has submitted the following letter to the editor.
+++
Dear Editor,
A recent decision by the Vancouver Coastal Health Authority to close two older government operated care homes has triggered an interesting and philosophical debate.
One might think that replacing older facilities with newer state-of-the-art care homes, that produce better health outcomes for seniors and improve care delivery is something that would garner strong community support. Yet, there are many who seem more focused on the past, rather than preparing and building for the future needs of our older residents.
The reality is we've all known for decades our population is rapidly ageing. That's why there is a growing chorus of organizations and individuals demanding regional health authorities make new investments in seniors care – similar to what was just announced for the Sunshine Coast.
Few people seem aware that almost 70% of seniors care in British Columbia is currently delivered by the private sector [both non-profit and for-profit entities] and funded directly by the Health Authorities. These partnerships between the health authorities and the private sector have proven extremely successful in the delivery of top quality care for over 17,000 seniors each and every day.
Despite what you may have heard or read, when Silverstone Care Centre opens its doors in 2018, it too will be subject to the identical high standards, oversight and scrutiny of government owned-and-operated care facilities. In fact, all privately operated and publicly funded care homes must either meet or exceed the same policies, regulations and staffing guidelines as government owned facilities.
When it comes to seniors care on the Sunshine Coast, the status quo is simply no longer good enough. That's why the BC Care Providers Association applauds the Vancouver Coastal Health Authority for its decision to significantly improve access to quality seniors care throughout the region.
While adapting to change can prove challenging, this should not provide us license to lose sight of the fact the needs of our seniors should always be at the heart of the decision-making process. If that's the filter by which the community views this announcement, it should be something that is welcomed and embraced.