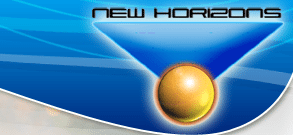 Lead a care home team that makes a difference in seniors' lives.
New Horizons, an innovative, accredited care home in Campbell River, B.C. seeks a compassionate and dynamic site leader. This resident-focused, 94-bed complex care home provides nursing care, hospitality services, and joy for frail and/or cognitively impaired elders under contract with Island Health. The care home also has six mental health beds and an on-site daycare.
This is a full-time, salaried position with industry-standard remuneration and full benefit package.
Responsibilities
Providing guidance and direction to ensure the delivery of resident centered care based on individualized care plans, Park Place Seniors Living (PPSL) policies and procedures, and Accreditation Canada benchmarks.
Meeting and exceeding licensing and health authority requirements for care while staying within allocated budgets; and
Applying your unique knowledge, experience and creativity to create a secure, safe, and vibrant environment where residents enjoy their lives.
Initiative and the ability to work independently to resolve issues is essential for this key role. More than just a job, this is an opportunity to make a significant difference in seniors' lives while recognizing each resident as a valued individual. You will also be involved in an exciting expansion of the care home to serve 40 additional residents.
Qualifications
Professional nursing qualifications – RN – is required as is https://bccare.ca/wp-content/uploads/2022/08/medcare-img22.jpgistrative experience. Experience/education in residential care for seniors is an advantage.
Required experience
Registered Nurse
Nursing/healthcare https://bccare.ca/wp-content/uploads/2022/08/medcare-img22.jpgistration: 5 years
Experience working with seniors in residential care and/or geriatric training is an asset.
Contact
The position is available immediately for the right person. If you are that person, please submit your CV with three references and proof of professional qualifications/professional membership(s).
An additional benefit is the opportunity to live in a beautiful waterfront community on Vancouver Island, with a range of recreational opportunities on your doorstep, a mild climate, and affordable housing.
To apply, please send your CV and supporting documents to hr@parkplaceseniorsliving.com.