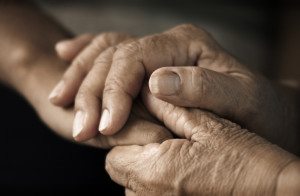 A panel of continuing care experts from across Canada will discuss an upcoming Ontario-based paper by University of Toronto professor Paul Williams at the 2016 BC Care Providers Association Annual Conference. Similar to the BCCPA's Quality, Innovation, Collaboration policy paper released in the Fall of 2015, Williams' paper will address the future of the continuing care sector including developing new innovative care models. The Institute for Research on Public Policy (IRPP) is scheduled to release the paper prior to the conference.
Along with participating as a panelist on one of the key plenaries dealing with new continuing care models, Williams will be a part of a workshop panel discussion on the future of the continuing care sector in Canada which will also include BCCPA CEO Daniel Fontaine and Alberta Continuing Care Association (ACCA) CEO Tammy Leach.
"We are pleased to have both Paul Williams and Tammy Leach join us for a national discussion on the challenges facing the future of the continuing care sector in Canada," says Fontaine. "With his policy paper focusing on Ontario, it will be interesting to hear the different perspectives from both B.C. and Alberta."
Panelists
Paul Williams – Professor, University of Toronto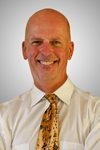 Williams is a professor at the Institutue of Health Policy, Management and Evaluation at the University of Toronto. Williams' professional interests include health policy, comparative health systems, continuing care and home care. He is also releasing a paper through the IRPP discussing the future of seniors care, which will be published in the coming weeks.
As lead of the Balance of Care Research and Evaluation Group, a collaborative of academic researchers and graduate students from the IHPME, Williams has headed projects in 12 of Ontario's 14 Local Health Integration Networks, examining community-based options for supporting high needs older persons, children and informal caregivers appropriately and cost-effectively in community settings. The results have been used by planners and policy-makers across Ontario to guide new investments in community-based services and supportive housing.
Williams is also the Co-Chair of the Canadian Research Network for Care in the Community. He has engaged with providers, planners and consumers across the care continuum to bring together leading international experts around cutting-edge topics including health equity, care integration and sexuality and aging.
Williams also trains future healthcare leaders as lead of IHPME's health policy system. He has been instrumental in linking academic knowledge to on-the-ground practice. By engaging health care leaders, policy-makers, policy analysts and consumers as tutors, speakers, and responders in the health policy courses, and by having students write short, concise briefing notes on current health policy issues, Williams' courses aim to equip graduates with the theoretical tools needed to understand the complex and dynamic "real world" of health care policy and practice, and with the communication skills needed to increase their impact.
Daniel Fontaine – CEO, BC Care Providers Association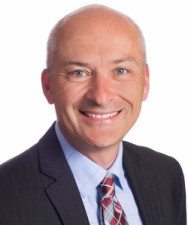 Daniel Fontaine has been the CEO for the BCCPA since 2011. Over the course of his career he has worked in the private and not-for-profit sectors as well as government,
After obtaining a Bachelor of Arts degree in political science from the University of Manitoba, Fontaine went on to complete the Media Writing and Public Relations certificate from Langara College. He was appointed to the Board of Directors for Douglas College and served on the BC College of Psychologists from 2004-2010.
Fontaine is the former weekly civic affairs columnist for 24 Hours Newspaper and political commentator on Global TV and Global BC1 news. He actively participated in the weekly civic affairs panel for the top-rated Bill Good Show on CKNW radio. He also served as back-up host for the Simi Sara Show. In 2008, he co-founded CityCaucus.com, one of Canada's most popular civic affairs blogs.
From 2005 to 2008 , Fontaine also served as the Chief of Staff in the Office of the Mayor of Vancouver. He was appointed to the Board of Directors for SafeCare BC in 2015 with a mandate to reduce workplace injuries in the continuing care sector. Fontaine wasalso  awarded the Queen's Diamond Jubilee Medal for public service.
Tammy Leach – CEO, Alberta Continuing Care Association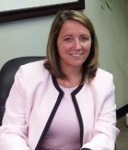 Tammy Leach has been the CEO for the Alberta Continuing Care Association (ACCA) since 2012. She has over 20 years experience in not-for-profit, government and community services. Leach specializes in organizational development, process improvement and building cohesive, high-performing teams.
From 2006 to 2012, Leach was the CEO and Registrar for the Alberta College of Paramedics where she set set strategic and operational direction of the College by promoting and carrying out the vision, mission and strategic direction of Council in accordance with legislation, regulation, bylaws and organizational policy. She also worked as Executive Director for the Dundurn Military Family Resource Centre, which provides programs and services to Canadian Forces families in Saskatchewan, from 1998-2006. Before that, she was the the Regional Coordinator for Continuing Care Adult Housing in Edmonton and the Director of Lodge Operations at the Greater Edmonton Foundation – a not-for-profit seniors housing organization providing safe, affordable housing for seniors.
2016 BCCPA Conference Details
Date: May 29-31, 2016
Location: The Fairmont Chateau Whistler Resort, Whistler, B.C.

Title Sponsor