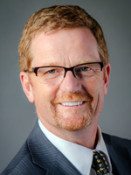 The BC Care Providers Association (BCCPA) is pleased to announce that B.C. Minister of Health Hon. Terry Lake will provide the welcome address on the opening day of the 2016 BCCPA Annual Conference on May 29 in Whistler, B.C.
"We are pleased to have Minister Lake speaking at what is shaping up to be the largest conference in our history," says BCCPA CEO Daniel Fontaine. "The provincial government is a valuable partner. Having the Minister attend in person is a recognition of the government's willingness to work with the BCCPA to develop the solutions we need to further strengthen seniors care in the province."
Minister Lake will be followed on stage by Global National anchor Dawna Friesen, who is the opening keynote speaker.
B.C. Minister of Health, Hon. Terry Lake
Terry Lake was re-elected as MLA for Kamloops-North Thompson on May 14, 2013. He was appointed Minister of Health on June 10, 2013.
Terry currently chairs the Cabinet Committee on Secure Tomorrow, serves as vice-chair of the Treasury Board, and is a member of the Cabinet Working Group on Core Review.
Previously, he served as Minister of Environment. He also enjoyed stints as Parliamentary Secretary for Health Promotion to the Minister of Health Services, and Parliamentary Secretary for the Ranching Task Force to the Minister of Agriculture and Lands.
Terry has also served on the Select Standing Committees for Aboriginal Affairs, Health, and Legislative Initiatives. He was also a member of the Early Childhood Education Innovations Committee.
Terry was the Mayor of Kamloops from 2005-2008, and a city councillor from 2002-2005. He is a former Vice-President of the Union of BC Municipalities, and a former member of the BC Transit Board of Directors.
He is a former President of the Coquitlam Rotary Club as well as the Kamloops Recreational Soccer League. One of his most rewarding experiences was travelling to Tangalle, Sri Lanka in 2008 to assist with tsunami relief.
A veterinarian by profession, Terry is a recipient of the BC Veterinary Medical Association Award of Merit for Service and is a former Vice-President of the World Small Animal Veterinary Association.
2016 BCCPA Annual Conference Details
Date: May 29-31, 2016 (early bird rate applies to March 31st)
Location: Fairmont Chateau Whistler Resort


Title Sponsor