2016 Conference Off to Great Start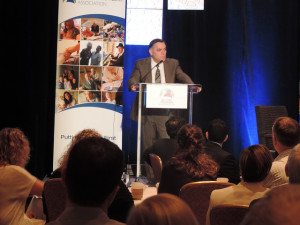 The 2016 Annual Conference Committee has been extremely busy over the summer. They announced in June that the theme would be: Ensuring Excellence: Building a Stronger Continuing Care Sector. A request for speakers has already been issued and over 50 policy and educational workshops are being planned for the two day event.
This summer we announced that Angel Accessibility was the successful bidder for the Title Sponsor of the conference. On October 1st we opened up the remaining sponsor packages and business has been brisk. Well over 40 exhibit booths were sold in the first week alone! It is anticipated that a record 500+ service provider and commercial member delegates will be in attendance next May.