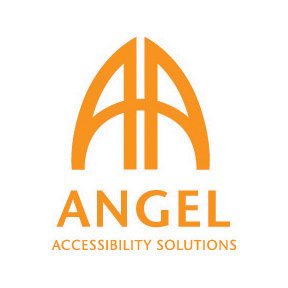 The BC Care Providers Association (BCCPA) is pleased to announce that Angel Accessibility has been selected as the Title Sponsor for the 39th Annual BCCPA Conference. The 2015 conference was a great success with over 480 delegates attending the event including key healthcare experts such as former Premier of Prince Edward Island Robert Ghiz and Dr. Samir Sinha, Director of geriatrics at Mount Sinai and the UHN hospital.
"We are extremely excited to have a well-respected company like Angel Accessibility on board for our Annual Conference in 2016," said Daniel Fontaine, CEO for the BCCPA. "Planning for the 2016 conference is already well under way and having Angel Accessibility at the table will help to assure we have the best event ever."
The 2016 BCCPA Annual Conference will take place May 29-31 at the Fairmont in Whistler. The theme will be Ensuring Excellence: Building a Stronger Continuing Care Sector and will feature several streams of workshop topics including: Residential Care, Workplace Health and Safety and a mixed option (including Home Care, Assisted Living and Faith-Based Care).
"Angel is proud to be selected as the title sponsor for the 2016 Conference," said Chris Swift, VP of Operations at Angel Accessibility. "It will be a great opportunity for all BCCPA members to learn more about the resident mobility solutions we are offering health care providers across British Columbia."

A special Request for Sponsors (RFS) was issued via the BCCPA website earlier this year. It asked interested parties to submit their bids by no later than Friday, July 24, 2015. Each submission was thoroughly reviewed against the identified criteria outlined in the RFS.
About Angel Accessibility
Angel Accessibility is part of a vertically integrated manufacturer and leading B.C.-based provider of mobility products and solution focused helping mobility challenged individuals in a safe and dignified manner. Angel's mission is to deliver innovative and functional patient handling solutions along with superior customer care providing "The Right Solution – Every Time." With our recent acquisition of the lifting business from Shoppers Home Health care in the Lower Mainland, we are thrilled to be the Title Sponsor for the BCCPA Conference.
Details
Date: May 29-31, 2016
Location: Fairmont Chateau Whistler Resort, Whistler, B.C.
***More details for the 2016 Annual Conference coming soon!***