In an effort by the province to reduce elder abuse, yesterday Parliamentary Secretary for Seniors Darryl Plecas announced $2.6-million in funding to the BC Association of Community Response Networks.
The association provides prevention and education activities to local stakeholders with the goal of ending abuse and neglect for seniors in British Columbia.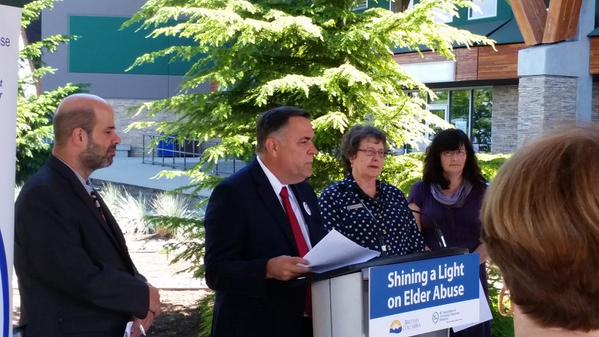 "It is important for the Province, local governments, community groups and all British Columbians to work together to prevent and respond to elder abuse," said Health Minister Terry Lake in a media release. "This collaborative effort is part of our renewed strategic direction, which guides us in supporting the health, safety and independence of seniors."
'I was pleased to be invited to attend this special announcement," says Daniel Fontaine, CEO for the BCCPA. "This type of new funding should go a long way in helping to meet our collective goal of reducing elder abuse across the province."
In 2014 Fontaine was appointed by Minister Lake to the Council to Reduce Elder Abuse. June 15 was the tenth anniversary of World Elder Abuse Awareness Day.