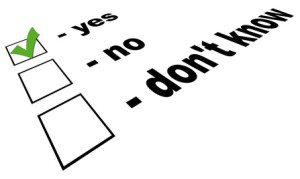 We are pleased to announce that the upcoming Care to Chat titled, "Debunking the Myths and Misconceptions of BC's Continuing Care Sector", is now sold out. In what is one of the most highly-anticipated Care to Chat sessions to date, high-profile pollster Mario Canseco, VP of Insights West, will reveal the exclusive results of a provincial poll commissioned by the BCCPA. Canseco will provide an in-depth analysis of the poll which surveyed 800 British Columbians regarding their perceptions of seniors care in the province
Joining Canseco is moderator Colin Hansen, Former Deputy Premier & Minister of Health, along with a panel of industry experts who will explore the just-in results and either debunk or confirm some of the many perceived myths and misconceptions of our sector. It will be a full crowd on April 27th as industry stakeholders, media, and government officials gather to hear how British Columbians answered.
Are the length of stays in residential care getting longer or shorter?
Should seniors with similar medical conditions and levels of acuity receive different levels of care simply because they happen to live in different parts of the province?
Is there enough funding being provided for residential and home care providers in BC?
Should wealthier British Columbians no longer receive access to subsidized residential care?
Is the time it takes to access care getting longer or shorter?
"I believe this poll is the first of its kind for the continuing care sector in BC," says Daniel Fontaine, CEO, BCCPA. "Having just reviewed the results, I'm confident they will generate a lot of discussion when they are made public next week."
The BCCPA is also planning on releasing a new Top 8 Myths and Misconceptions document which will accompany the poll. The document will take public attitudes and perceptions on a range of issues related to seniors care in BC and juxtapose them against the facts to see how closely they align.
British Columbians Overwhelmingly Support Development of a National Dementia Strategy
While the full results won't be released for a few more days, we can provide you with a sneak peek regarding one of the responses.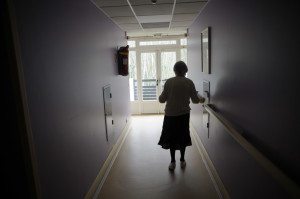 When asked whether they support the development of a National Dementia Strategy, a staggering 91% of British Columbians told Insights West they were in support. This is higher than a national poll of Canadians conducted by the Alzheimer's Society of Canada whereby 83% of Canadians indicated they were supportive of developing a formal strategy.
"The poll outlines varying degrees of concern from British Columbians, particularly in regards to the kind of system that will be in place when they require residential or home care services," says Canseco. "Still, there are specific issues where the analysis from residents is either too optimistic and others where the perceptions are dire and do not match the reality."
To register for Care to Chat, click here. Be sure to check visit our website on Monday for a complete breakdown of the poll numbers along with some in-depth analysis and commentary.