***Ticket Sales Close May 13th. Register Today!***
The registration deadline for the 2015 BCCPA Annual conference is one month away and spaces are filling up quick! Over 400 stakeholders are set to attend what is considered to be one of the premiere continuing care sector events in Canada!
Leading up to the conference we will be offering sneak-previews into the many panel blue-ribbon panel discussion and speaker presentation. We start off this week with a preview of the highly anticipated panel discussion, Revisiting End-Of-Life in Canada. Read below for an abstract and bios of the panelists.
Stay tuned in the coming weeks as we post more about the 24 panel discussions and presentations taking place at the 2015 BCCPA Annual Conference.
For a full program at a glance, click here.
+++
Win Up To 
$125,000

 On The Greens!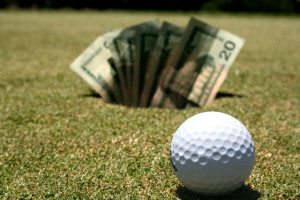 Sunny weather is upon us and another summer of golf is right around the corner. Kick your season off with friends and colleagues at this year's bigger & better BC Care Providers golf tournament,
New this year, the BCCPA is pleased to offer golfers the opportunity to walk away with up to $125,000 in cash. Two separate hole-in-one" Par 3 challenges will take place during our Sunday golf tournament. Golfers will also have chances to win a number of other prizes and giveaways.
You Golfing For Free?
All 70 exhibitors attending this year's Annual Conference have been provided with one complimentary golf pass to be distributed to any service providers. For a full list of 2015 Annual Conference exhibitors visit the Commercial Marketplace.
+++
Revisiting End-of-Life in Canada
Along with exploring various issues related to end of life, this panel will review the current state of palliative care across Canada and how  the system and society should look at end of life in general. Panelists will also discuss topics such as the need for a national strategy on end-of-life care as well as strategies to improve the integration of long-term and palliative care.
Meet The Panelists
Moderator: Elaine Price, BCCPA Board Vice-President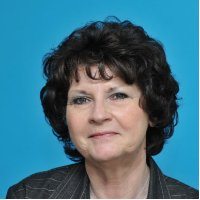 Elaine Price, is an established Health Care Leader with 26 years senior leadership experience with demonstrated success in developing programs and implementing organizational and operational changes in complex multidisciplinary health care settings.
Elaine's 8 years direct care nursing experience included Labour & Delivery, Emergency, and Intensive Care before transitioning to 9 years of supervisory roles in community care and inpatient clinical care – acute care, psychiatry and extended care. Elaine spent 15 years with Vancouver Coastal Health at UBC Hospital participating in care delivery and program development for Alzheimer's, family practice, palliative care, and multiple sclerosis, during which time she co-authored with nursing colleagues from across the country "The Canadian Clinic Care Plan", evidence-based practice guidelines for care of people with Multiple Sclerosis.  The Canadian plan was the template used by the International Organization of MS Nurses to establish standards throughout Europe and the United States.
Since 2003 Elaine has been the Administrator/Director of Operations for Eden Care Centre and other complex care, assisted and independent living facilities sites owned by First Canadian Management Corporation. Elaine participates extensively in Fraser Health Authority committees including: Indicators Steering Committee, Special Care Unit Design, Respite Redesign, and InterRAI Steering Committee. Elaine served on the Board of Directors of BC Cares from 2010 – 2013, as Vice-President of the inaugural SafeCare BC Board of Directors from 2012-2014, and is currently the Vice President of the Board of Directors of BC Care Providers Association.


Sharon Baxter, Executive Director for the Canadian Hospice Palliative Care Association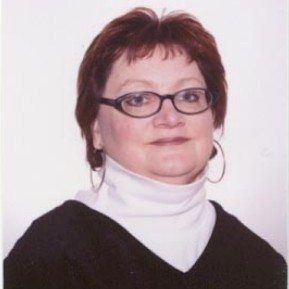 Sharon Baxter has been the Executive Director of the Canadian Hospice Palliative Care Association  (CHPCA) for fourteen years. Baxter holds a Masters of Social Work degree in Public Policy and Administration and has worked on national health policy for twenty two years.  She often speaks at conferences around national health policy, Advance Care Planning and hospice palliative and end-of-life issues.
CHPCA is the national association representing hospice palliative care in Canada.  CHPCA carries out work in advocacy, policy development, knowledge translation in research, professional education, training, awareness and communications including social media.

Patricia Porterfield, Adjunct Professor, UBC School of Nursing and former Regional Leader for Palliative Care (VCH)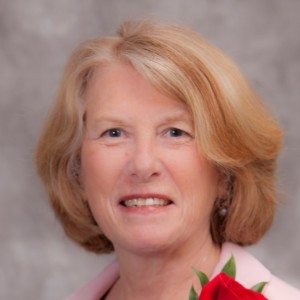 Pat Porterfield, RN, M.S.N., Clinical Nurse Specialist in Palliative Care, has been involved with palliative care practice, education and research throughout her career.  Although retired, she remains active as a researcher, through her participation in the Initiative for a Palliative Approach in Nursing: Evidence and Leadership (www.iPANEL.ca). In her previous role as Regional Leader Palliative Care for Vancouver Coastal Health, she was involved in a number of initiatives including the development of advance care planning and end-of-life care education for primary care and residential care providers. She has served on the boards of BC Hospice Palliative Care Association (BCHPCA) and Canadian Hospice Palliative Care Association (CHPCA), and participated in the development of the national palliative care standards. She was recognized for her work by receiving the 2012 BCHPCA Award of Excellence, the 2012 CHPCA Award of Excellence, and a College of Registered Nurses of BC Award of Distinction in 2013.

Dr. Romayne Gallagher, Physician Program Director of Providence Health Care Palliative Care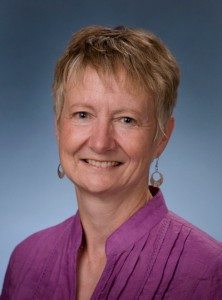 A family physician with extensive experience in palliative care, Dr. Gallagher is currently the Head of Palliative Care Division of the Department of Community and Family Medicine at Providence Health Care. She works clinically as physician in the Palliative Care Program at Providence Health Care. Providence Health Care's Palliative Care Program serves two acute care hospitals, five residential care facilities and one hospice.
Dr. Gallagher was the founding director of the Division of Palliative Care at the University of British Columbia from 1997 to 2003. While there, she helped establish undergraduate, post-graduate and inter-professional teaching in palliative care. She is a clinical professor in the Division of Palliative Care at UBC.
Dr. Gallagher has published multiple research and academic articles as well as authored chapters in palliative care and pain management publications. She was co-chair of the Public Information and Awareness Working Group of the National Strategy on Palliative and End-of-Life Care that ended in 2007. Dr. Gallagher has worked as a consultant for Pallium, a federally funded initiative to improve palliative care education. Dr. Gallagher helped establish the BC Palliative Care Benefits Program, which funds medications and supplies for those wishing to be at home at the end of their lives.

Lorraine Gerard, Executive Director, BC Hospice Palliative Care Association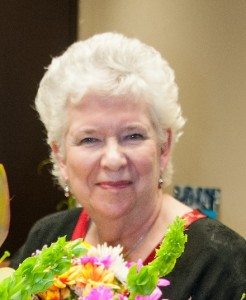 Lorraine Gerard has been the Executive Director of BC Hospice Palliative Care Association  (BCHPCA) since November 2012. She has spent more than 30 years in leadership positions in the private, public and the voluntary sectors. Prior to BCHPCA, Lorraine was the Executive Director of the BC Branch of The Kidney Foundation of Canada and before that, she was the Executive Director for three linked organizations: the Association of Neighbourhood Houses of Greater Vancouver, the Alexandra Housing Society and the Alexandra Foundation. For many years, Lorraine was a sessional instructor at two of the Lower Mainland's Community Colleges and she continues to serve as a knowledge philanthropist through Vantage Point, providing instruction to new Boards of Directors and mentorship support to new, young Executive Directors.  Lorraine received the Queen Elizabeth II Diamond Jubilee Medal in 2012.

Dr. Pippa Hawley, Head-Division of Palliative Care, UBC, and Team Leader- Pain & Symptom Management/Palliative Care, BC Cancer Agency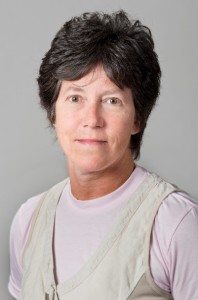 Dr. Hawley completed her Internal Medicine training in New Zealand in 1986 after finishing medical school and an internship in England. She moved to Vancouver to do HIV research and then completed her Canadian Internal Medicine certification in Vancouver, including a 2-year self-directed Palliative Medicine fellowship. In 1997, she set up the Pain and Symptom Management/Palliative Care Program for the BC Cancer Agency and remains its medical leader.
Dr. Hawley has research interests in many areas of supportive and palliative care, including the assessment and management of opioid-induced constipation, management of severe cancer pain, methadone for analgesia, management of radiation-induced mucositis, and the integration of palliative care into oncology.
Dr. Hawley is Head of the UBC Division of Palliative Care and the Royal College representative to the Conjoint Advisory Committee on Palliative Care.