***Sessions Nearing Capacity***
March 31st is the early bird registration deadline for the 38th BC Care Providers Association Annual Conference. Over 225 delegates and industry stakeholders have already registered to attend what is gearing up to be the largest conference in BCCPA history.
Considered to be one of the premiere events of its kind in Canada, the Annual Conference features 24 blue ribbon panels/presentations and over 60 speakers! A number of sessions are nearing capacity, register now and select your preferences while they are still available.

Win Up To
$125,000

On The Greens!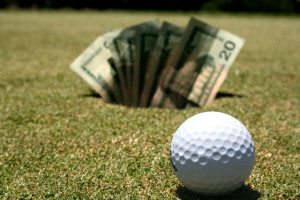 New this year, the BCCPA is pleased to offer golfers the opportunity to walk away with up to $125,000 in cash. Two separate hole-in-one" Par 3 challenges will take place during our Sunday golf tournament. They are valued at $100,000 and $25,000 each. As they say, "know your limit, play within it!"
Are You Golfing For Free?
All 70 exhibitors attending this year's Annual Conference have been provided with one complimentary golf pass [for use by a service provider member only] to be distributed to a guest. For a full list of 2015 Annual Conference exhibitors visit the Commercial Marketplace.

Former PEI Premier Robert Ghiz To Keynote & Join Opening Plenary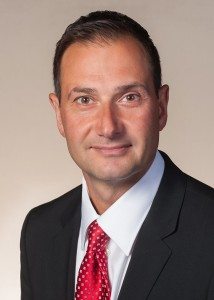 We are pleased to announce that Robert Ghiz, Former Premier of Prince Edward Island (June 2007 to February 2015), will be the keynote speaker at the 38th Annual Conference.
Ghiz will be participating in the opening plenary discussion focusing on sustainability and innovation in the continuing care sector. Well-known broadcaster and media personality Bill Good is set to moderate the panel which includes:
Dr. Sacha Bhatia, Director of the Institute for Health System Solutions and Virtual Care at Women's College Hospital, Evaluation Lead for Choosing Wisely Canada
Dr. Janice M. Keefe, Professor Department of Family Studies and Gerontology at Mount Saint Vincent University.
Dr. Samir Sinha, Director of geriatrics at Mount Sinai and the UHN hospitals, Provincial Lead, Ontario's Seniors Strategy
Dr. Ryan D'Arcy, Neuroscientist, Chair Innovation Boulevard
"I'm honoured to have been asked to speak at the BCCPA Conference regarding the delivery of senior's care, an issue I feel very passionate about," says Ghiz. "Along with looking at the effects of an aging population we need to embrace and explore opportunities to innovate and enhance the types of services we offer to seniors across Canada."…Read more.

Earn Up To 9 CCHL MOC I Credits
MOC Category 1 Credits:

Maintenance of Certification
Attendance at this program entitles certified Canadian College of Health Leaders members (CHE / Fellow) to 9 Category I credits toward their maintenance of certification requirement.
For more information about the 38th BCCPA Annual Conference or for a full Conference Agenda, click here.