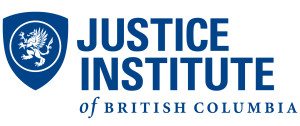 It was a packed room for the fourth BC Care Providers Association's member-exclusive workshop. The workshop, which was co-hosted by the Justice Institute of BC (JIBC), kicked off with an introduction to the JIBC Advanced Specialty Certificate in Community Care Licensing. While the certificate is geared towards persons who wish to become Community Care Licensing Officers, workshop attendees were offered insight into the licensing process from Deborah Richards, Program Director and Nathan Wright, Program Manager at JIBC. Attendees were briefed on how understanding the program can help improve their own systems and processes in support of maintaining licensure for their facility. For more information on the Advanced Specialty Certificate in Community Care Licensing, please click here.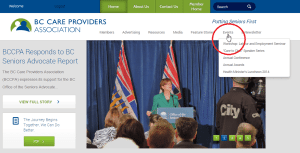 "The Justice Institute of BC is proud to support BC Care Provider Association members seeking to maintain the highest standards of care for their residents by offering the Advanced Specialty Certificate in Community Care Licensing," says Wright. "The applied nature of our courses, such as Collaborative Conflict Resolution, support residential care providers in their efforts to create environments that ensure the health, safety and dignity of persons in care."
This was the fourth installment in a series of pilot workshops hosted by the BCCPA. With such a terrific response, the BCCPA is pleased to announce it will be offering a series of additional workshops over the coming months.
"With this being completely registered within 24 hours, it's clear our new workshop series has quickly become very popular with our members," says Hart Dashevsky, Director of Membership and Sponsorships, BCCPA. "We are pleased to partner with the BC Centre for Elder Advocacy and Support for our next work shop on what care providers should know about financial literacy and advance planning for residents."
Stay tuned for announcements on upcoming workshops or see the events drop down tab at the top of this page.
For more information on the BCCEAS workshop please click here.

Neuroscience & Strategies Behind Conflict Resolution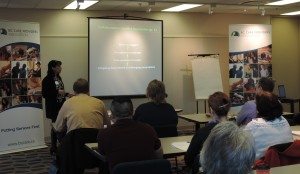 Raj Dhasi, MA (Organizational Conflict Analysis and Management), BA (Adult Education), Cert. ConRes., and lead consultant with Turning Point Resolutions led attendees through effective conflict revolution strategies during the second poriton of the workshop. With an impressive background in neuroscience and brain research, Dhasi explored the science behind workplace conflicts as well as a range of strategies to manage conflict effectively including mediation, group facilitation, leadership coaching, and restorative practices. Through interactive exercises and hands on activities, attendees were given practical tools and strategies they could take back to their workplaces.
BCCEAS Presents Workshop on What Care Providers Need to Know About Financial Literacy and Advance Planning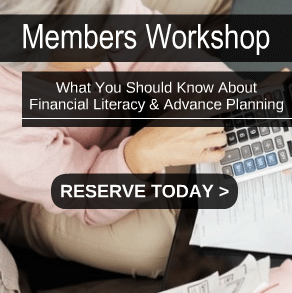 This workshop will provide a broad overview to issues relating to financial literacy and advance planning, and offer numerous practical resources that you can utilize in assisting seniors. Through lectures and interactive discussions, you will learn about Canada's Financial Literacy Strategy for Seniors and recent education initiatives, and explore various forms of financial abuse affecting seniors. Moreover, you will gain better understanding of the legal tools used in BC for substitute decision-making, including wills, enduring powers of attorney, representation agreements, and other alternatives…Continue reading.