Health Canada Publishes Health Guide for Seniors at Home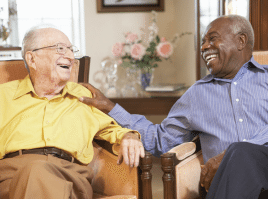 Health Canada and the Public Health Agency of Canada has published a common health risks and tips guide that can be used to ensure a healthy home environment for seniors.
The easily navigable, 28 page guide, offers insight into health hazards that can be of risk to seniors. It covers everything from extreme heat and potentially hazardous consumer products to safe food handling and how to take action. For the full guide, click here or visit here for more information.