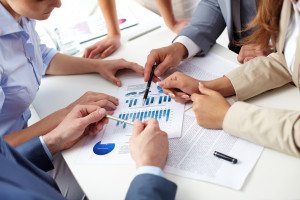 As part of our overall renewal process that last 18 months, we have also reviewed the current membership fee structure. Phase I of that review involved a review of the commercial membership fees which have been frozen for over 5 years.
In September the Board of Directors approved a staff recommendation to increase our commercial fees to $595 per year. Even after the increase, our fees still remain considerably lower than those charged by the Alberta Continuing Care Association and the Ontario Long-Term Care Association.
The additional funds raised will help to cover a portion of the increased costs related increased membership engagement and products we have developed over the last several months. This includes the hiring of FT Director of Membership Services and Sponsorships earlier this year as well as the introduction of a new and "real-time" Google Map member link feature.
Phase II of the membership dues review/consultation will take place in 2015 and will focus on service provider members. Any recommendations stemming from this review will likely only take effect in the 2016/17 fiscal year.
If the BCCPA is to have a strong, unified industry voice representing our interests in Victoria, it is critical we have the necessary funding to fully implement our strategic plan. While increasing membership fees is not our preferred option, the funds raised will most certainly help us achieve our overall goals and objectives.