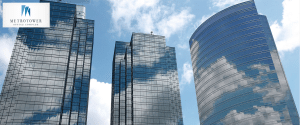 We are pleased to announce that construction on the new office space of the BC Care Providers Association is officially complete. As of Tuesday September 23, 2014 the BCCPA will be located in Metrotower I, Burnaby, BC. Please note that the office will be closed on Monday, September 22nd as we transition to our new location.
Our new and larger office location will allow us to better accommodate the recent growth of the organization as well as future initiatives. We will also continue to share an office space with the recently established and expanding, SafeCare BC.
Thank You To Park Place Seniors Living
During the interim of our previous and new office location, the BCCPA has temporarily operated out of the Park Place Seniors Living head office. We would like to extend a sincere thank you to Al Jina and the staff at Park Place Seniors Living for their warm hospitality during this transition period.
Care Provider Workshops Held At New Space
Our new office building features state of the art meeting rooms and conference suites. We are pleased to take advantage of this amenity by offering free, industry focused workshops on-site and exclusive to BCCPA service-providers members. The pilot workshop kicks off on October 1, 2014 and is brought to you by Medical Pharmacies Group Limited. Titled, Infection Prevention and Control:365 Days a Year, Back to Basics, the workshop will address best practices in preventing the spread of communicable disease in communities.
For our second workshop, the BC Care Providers Association has partnered with the Vancouver labour and employment law firm of Coutts Pulver LLP to provide members a half-day seminar addressing the latest developments in workplace law on October 24, 2014. The workshop is titled, Labour Law and its Impact on Care Home Operations.
For more information or to register please click here. Please note that seating is very limited, so best to book today.
New location of BCCPA
738-4710 Kingsway
Burnaby, BC
V5H 4M2